Foldable Samsung phone still doesn't have a release date, only 'some details' to be unveiled in November
2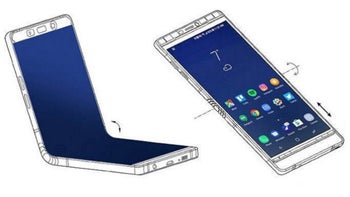 Samsung keeps hyping its highly anticipated foldable smartphone, which has reportedly been in the works for the better part of a decade and is finally approaching an official announcement, public demonstration, and subsequent commercial rollout. Or is it?

You may not like the latest development in the never-ending Galaxy F (or Galaxy X) saga, as the world's largest smartphone vendor insists the company's "official stance" regarding the launch of this foldable product has "not been confirmed yet."
Apparently,
DJ Koh's recent statements
were misconstrued (or at least that's what Samsung wants us to believe now), as the Galaxy F (still an unconfirmed name) will not get a proper unveiling in November.

Instead, Samsung will simply "have more to say about the phone under development by that time, probably some details about specifications." Sounds... vague and uncertain, almost like the company itself doesn't know exactly what to do with this nearly-finished gadget.
Word on the street is that after testing numerous prospective designs, Samsung has ultimately settled on
an in-folding product
with a 4.6-inch or so screen size when used as a traditional handset and a 7.3-inch footprint in a tablet mode achieved by straightening out the flexible build.

Afterward, the Galaxy F (or Galaxy X) could hit stores (in limited numbers) sometime next spring... or not. Basically, there's still nothing set in stone yet.