Facebook hits back at BlackBerry with patent infringement lawsuit of its own
12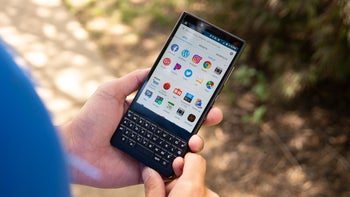 Samsung and Apple may have agreed to
bury the hatchet
(for good?) back in June after a ridiculously lengthy patent battle spanning several continents and the better part of a decade, but many other tech companies continue to go at it.
As part of a new business strategy that no longer includes actually building, advertising, and selling mobile phones, BlackBerry has tried to capitalize on an extensive patent portfolio of late by suing everyone from
Snap Inc.
to
Facebook
,
Nokia
, and
BLU Products
.
The now software-focused Canadian outfit secured perhaps its biggest intellectual property-related win last year, when
reaching a broad agreement with Qualcomm
under which the semiconductor giant consented to pay a whopping $940 million.

It's unclear what kind of compensation BlackBerry was pursuing when accusing Facebook of mobile messaging IP infringement earlier this year, but the social networking market leader is doing more than just refusing to admit guilt.

In a move (metaphorically) patented by the likes of Apple, Samsung, and Nokia, Facebook is countersuing BlackBerry in San Francisco federal court, claiming infringement of six patents related to voice messaging technology, as well as improvements to the graphics, video and audio performance of mobile devices, and the centralized tracking and analysis of GPS data.

That sounds vague and generic, which probably means... BlackBerry has something to worry about. All joking aside, this is clearly a ploy to get BlackBerry to drop its previous intellectual property theft charges or at least work as a bargaining chip in possible negotiations for an out-of-court settlement. Either way, something tells us this latest legal conflict is barely getting started.