Can you use AirTags to track people and pets?
3
We may earn a commission if you make a purchase from the links on this page.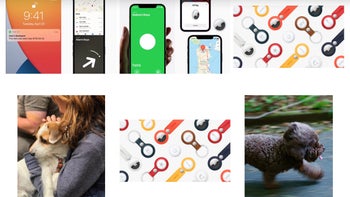 As you might already know,
Apple
introduced
AirTag
during the April 20 Spring Loaded event, alongside the new iPad Pro with a
mini-LED display
and the M1 chip, as well as a brand new iPhone 12 & 12 Mini color.
However, AirTags are arguably the most interesting devices, since they are brand new to Apple. They have a user-replaceable battery (another first for Apple), and they are the cheapest smart device the company has ever offered, coming in at just $29 for one AirTag or $99 for a pack of four.
Unfortunately, they don't come with a dedicate keyhole/holder, but don't worry - we've picked the best
Apple AirTags accessories
like keychains, key rings and holders for you!
What's an AirTag?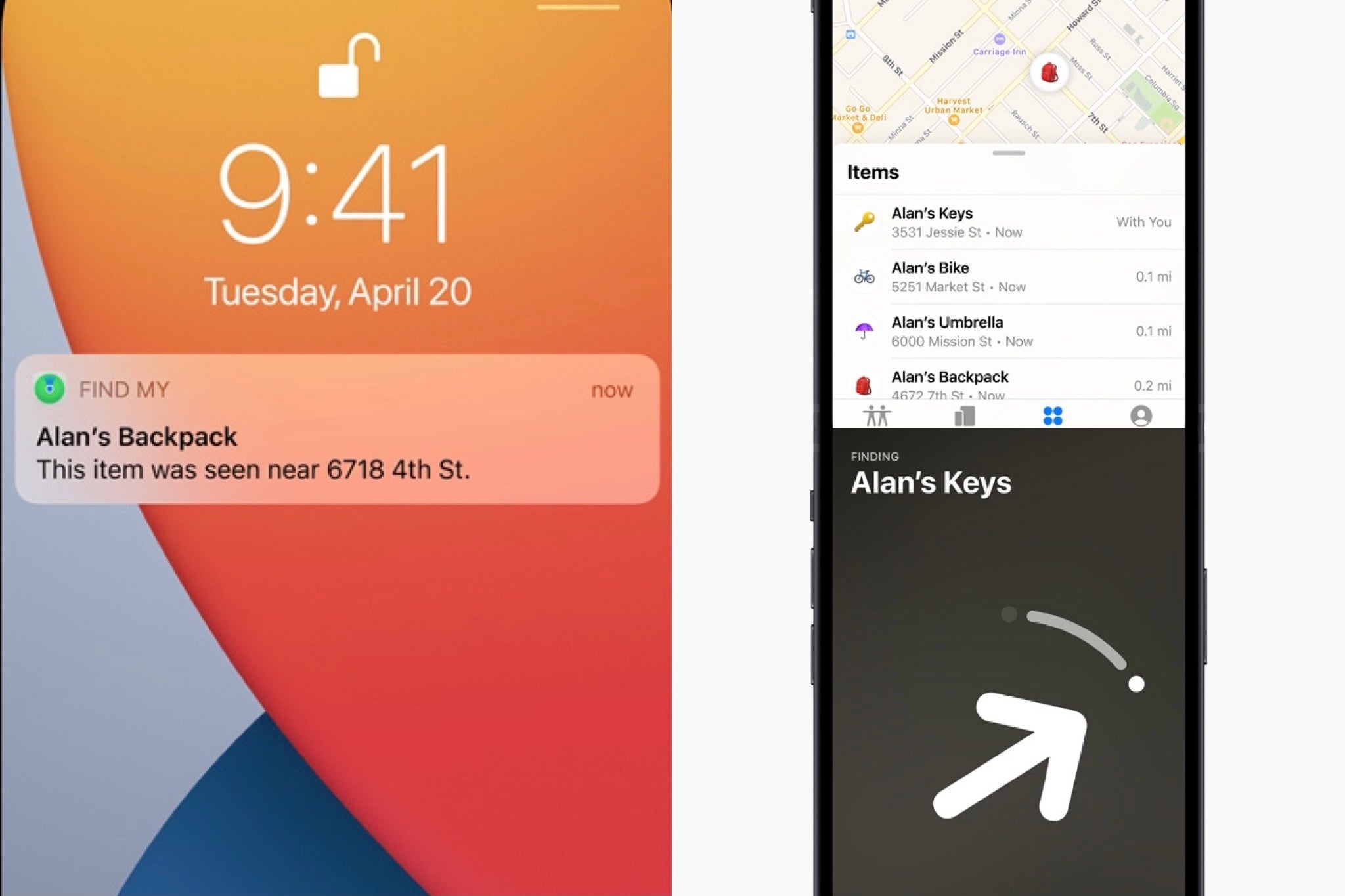 The AirTag is a small accessory that helps keep track of the items that matter most to you with Apple's Find My app (available on iPhone, iPad, Mac, Apple Watch).
AirTags are indeed very tiny, which allows you to attach them to all sorts of valuable items, such as keys, backpacks, luggage, wallets, and more. They use both Bluetooth LE and Ultra-Wideband tech to help locate a lost item, while keeping location data private with end-to-end encryption.
With that in mind, we couldn't help but ask ourselves: What if we wanted to track an item that moves, breathes, and does all the other things people and animals do? This use case is pretty obvious - no one wants to lose their pet, let alone lose track of their baby…
Tracking pets with AirTag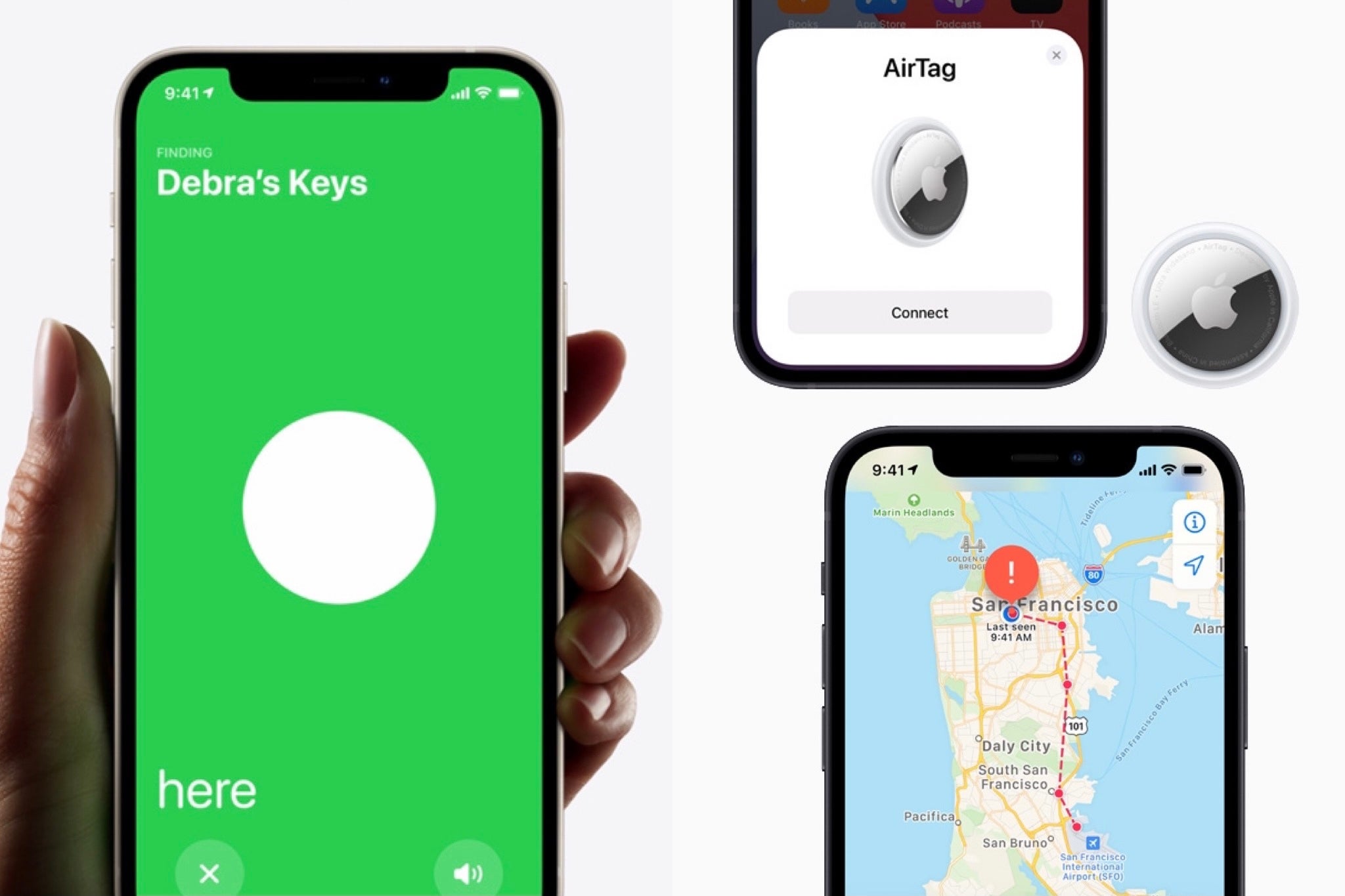 So, can you track a pet? The answer is - yes! In fact, we think this might become one of the main selling points of AirTags, despite the fact that Apple doesn't necessarily advise you to do so.
As reported by
FollowPaw

,
in partnership with Apple, you'd be able to check your dog or cat's position on your compatible device by opening the Find My app. The dog collar manufacturer is already selling accessories that will be used in combination with AirTags. They offer classic leather collars, V-Buckle collars, and more.
If your dog is not nearby and can't be located, you can put the AirTag on your dog in Lost Mode. Then you'd be notified when AirTag is in range or has been located by the
Find My network
.
However, Apple's VP of worldwide iPhone product marketing, Kaiann Drance, clearly stated that AirTags were designed to track
items,
not pets. This information was taken out of an interview with the
FastCompany
.
If people do that (track a pet), they just have to make sure that their moving pet gets into range of a device in the Find My network, so its location can be tracked.
How many items can you track: 16 AirTag rule
Bear in mind that if you are the "cat woman", or you thought of slapping an AirTag on a herd of cows, you might be out of luck, as it's not possible to track more than 16 AirTags under one Apple ID.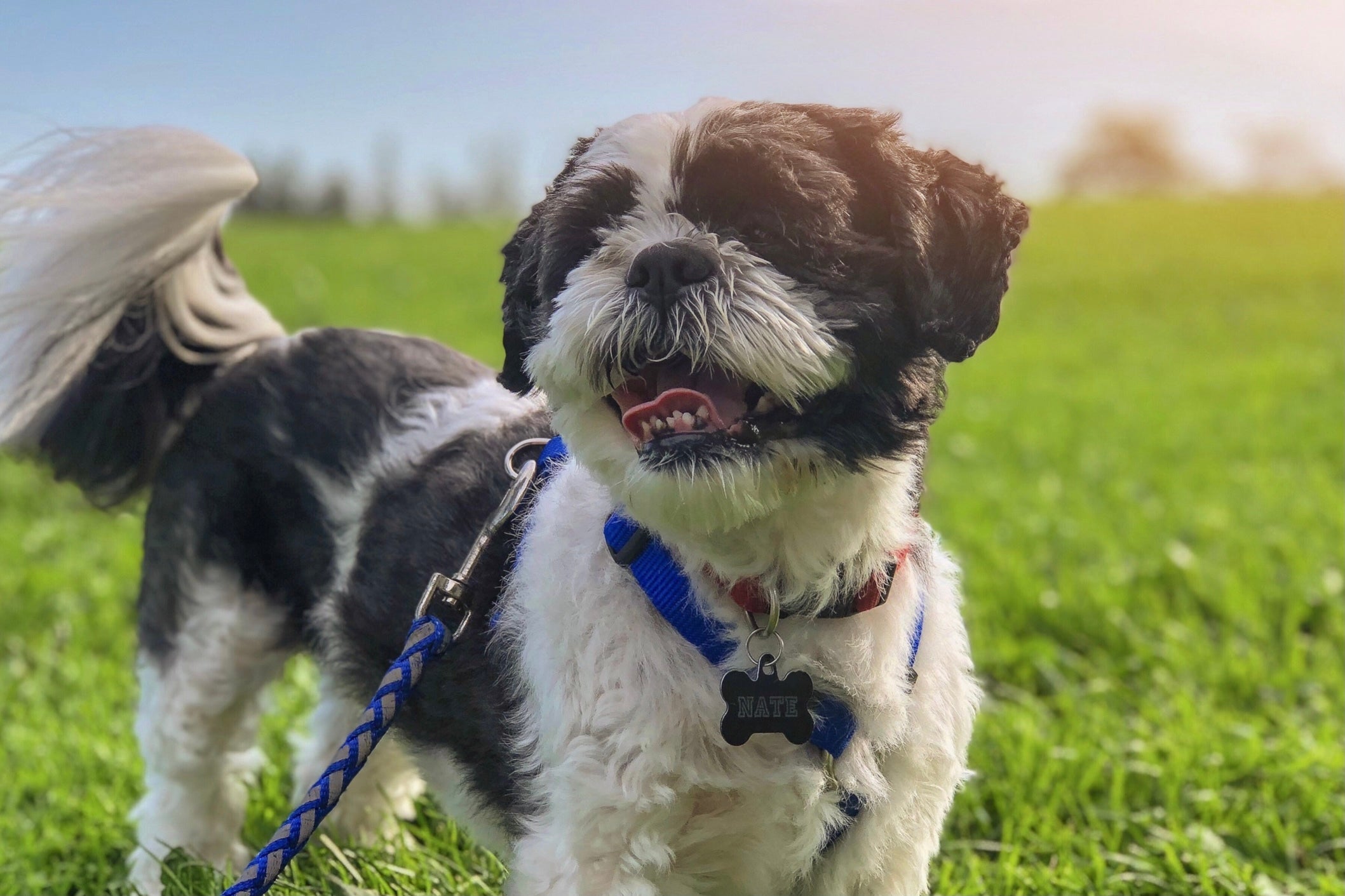 If and when someone finds your AirTag before you do, they can bring their iPhone or NFC-enabled Android close to it and tap it. This will take them to a website with a contact phone number for the owner (make sure you provide a number when setting up your AirTag).
AirTags should be trackable within a distance of 300 feet / 100 meters — the maximum Bluetooth range — but Apple hasn't provided an official number. However, don't worry - AirTags can gather tracking information from other Apple devices in the area, which helps update their location and send alerts.
If an AirTag is separated from its owner and out of Bluetooth range, the "Find My" network will help track it down by detecting Bluetooth signals from the lost AirTag and relay the location back to its owner.
Accessibility features are also on board - Precision Finding (available on
iPhone 11
&
iPhone 12 series
) will be able to use the VoiceOver feature from the Accessibility section from your Settings to guide users with directions.
Tracking people with AirTag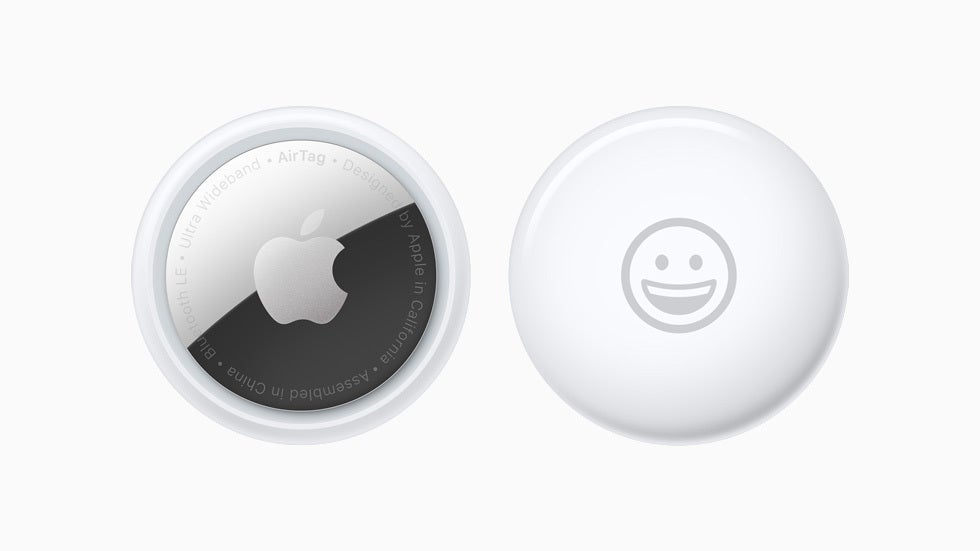 When it comes to people, that's where the lines start getting blurred. The AirTag is designed with a bunch of proactive features to prevent unwanted tracking.
According to Apple,
Bluetooth signal identifiers transmitted from AirTag will "rotate frequently" to avoid unwanted location tracking. This will help the AirTag know that it isn't with its owner and notify whoever the AirTag is with for its presence.
Apple mentioned that if users don't have an iOS device, an AirTag separated from its owner for an extended period of time will play a sound when moved to draw attention to it. If you find an unknown AirTag, which you suspect is there to track you, just tap it with your iPhone or NFC-capable Android device and you'll be instructed on how to disable the unwanted AirTag.
So, what does that mean? Well, it seems the answer to the question "Will I be able to track people using an AirTag?" is — no. So, if the first thing that popped into your mind when you saw Apple's new tracking devices was to catch a cheating partner, sorry.
Furthermore, as mentioned in the beginning of the story, the AirTag batteries are user-replaceable, so if the user locates the AirTag, they can just remove the battery and you'd be left without a way of tracking down the person and the AirTag. Still, it would have been useful to attach an AirTag on a baby, but at least you can attach one onto a stroller, for example.
Recommended Stories