Best iPhone 12 Pro deals at Verizon, T-Mobile, AT&T, and unlocked
0
We may earn a commission if you make a purchase from the links on this page.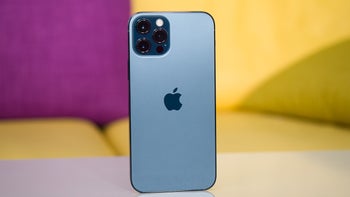 What's more certain than the release of a new iPhone in Fall? Very few things! And each
Apple
release unleashes a wave of people eager to upgrade their old iPhones with the latest and greatest Apple has to offer. The
iPhone 12 Pro
is not a very compelling offer if you're using one of the 11 Pro models, but for every other iPhone users, the upgrades it's packing are quite enticing. But the
iPhone 12 Pro
is also expensive, so getting a good deal for it is very important. This is what we're here to help with!
iPhone 13: price, release date, features, and specs
If you haven't made up your mind yet and want to learn more about the
iPhone 12
Pro and how it compares to other devices, check the articles linked below:
Looking for deals on the other phones from the iPhone 12 series? Find them here:
The iPhone is the most popular smartphone there is and it makes sense that every carrier and retailer would sell it. But that creates a problem of having too many options to choose from. In reality, however, most users will likely look to their carrier of choice for their next iPhone, especially if the two-year contract they signed when buying the last one is about to expire. So, let's first take a look at what the big three have to offer.
Best Verizon iPhone 12 Pro deals
Get up to $1000 off of iPhone 12 Pro when you switch to Verizon and trade in
You can save more than half of the iPhone 12 Pro's price by switching to Verizon and trading in an old smartphone. Of course, the trade-in amount depends on the device you'll be giving up. This offer might soon expire, so if you're willing to benefit from it, you might want to hurry!
Save up to $700 when you trade-in your old or damaged phone
Even if you don't have a new or undamaged phone for trade in, Verizon will still give you an option with this deal. You can trade-in an old or damaged phone and get up to $700 off on the new iPhone 12 Pro. However, keep in mind that Verizon will not accept phones with battery damage (as in leaking, swelling, or too hot to touch).

On top of these three gorgeous deals, if you have set your mind on buying an iPad to complement your new iPhone's ecosystem, you will now be able to get $250 discount on an iPad with the purchase of an iPhone.

Additionally, Verizon gives you a $250 discount towards an iPad with the purchase of an iPhone (the offer is available only for online purchases).

Best T-Mobile iPhone 12 Pro deals
Currently, the iPhone 12 Pro is not sold at T-Mobile. Alternatively, you can buy the iPhone 12 Pro T-Mobile variant from Best Buy:
Best AT&T iPhone 12 Pro deals
Black Friday iPhone deals
are bound to surprise us with generous discounts on all the iPhone 12 series phones.
Best iPhone 12 Pro deals at Amazon, Walmart, Best Buy, Target

Currently, Walmart is not offering a deal on the iPhone 12 Pro.
Best Buy
doesn't sell the iPhone 12 Pro unlocked, and it currently is selling it at its retail price.
Target is selling the iPhone 12 Pro at retail price as well, and so is Amazon.

As this article is regularly updated, once new deals on major retailers come up, we will make sure to include them here.
Once you have your iPhone 12 Pro, don't forget to check our recommendations for cases, screen protectors and other accessories that you can pair it with: