The Best iPhone 12 and 12 Pro cases - our handpicked selection
1
We may earn a commission if you make a purchase from the links on this page.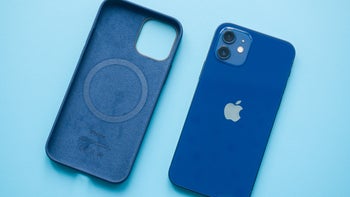 The
iPhone 12 lineup
has been in stores for several years now, and even though the four models have passed the ball to their successors since, there are people who might find upgrading to this previous generation a better deal.
ALSO Read:
Chances are high that you own an iPhone 12 already. The next step to consider is the protection of your phone, buy a new case or replace the old, worn-out one. This is where we can be of assistance. We understand that browsing the internet for the perfect case can be a tedious and overwhelming task, especially with the vast number of options available. Our aim is to simplify the process and suggest the best iPhone 12 cases for you to choose from, to ensure that your new Apple device is protected in style. Before we delve into our recommendations, however, let us address a pressing question that you may have.
Do iPhone 12 cases fit the iPhone 12 Pro?
The short answer to this question is yes. The screens of the iPhone 12 and the iPhone 12 Pro are identical and so are the overall dimensions of both phones. You can safely use an iPhone 12 case with an iPhone 12 Pro and most manufacturers include both models in the description of their cases anyway. So, one less thing to worry about when browsing for a case for your iPhone 12 or iPhone 12 Pro.
iPhone 12 & 12 Pro cases list:
Best iPhone 12 and 12 Pro MagSafe cases
This year
Apple
changed things up a bit and introduced MagSafe for iPhones. The magnets around the wireless charging bobbin help better align wireless chargers for maximum efficiency. But there's another angle to the MagSafe technology - the magnets allow you to snap all sorts of accessories to your phone that have nothing to do with charging. From cases to credit-card holders, Apple is opening the door to a whole new ecosystem of accessories. It's time to check the official MagSafe cases for the iPhone 12 and 12 Pro.
iPhone 12 Silicone Case with MagSafe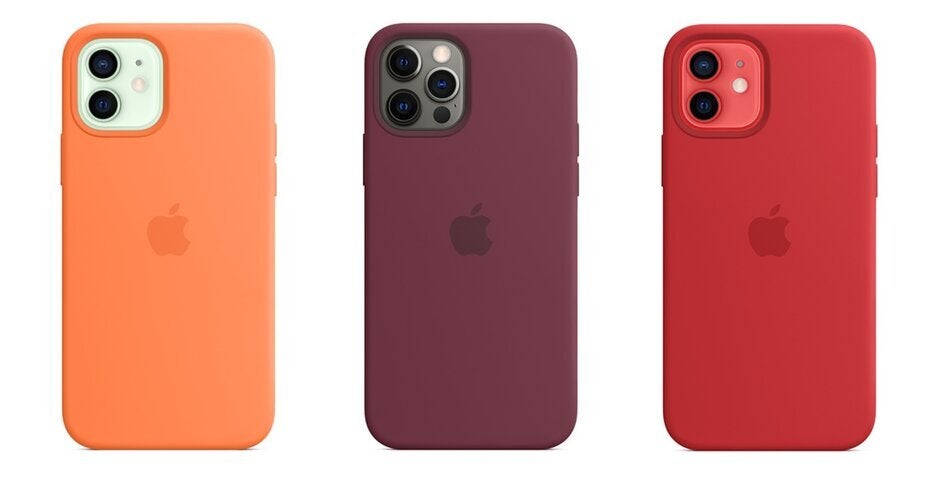 Silicone cases are among the most popular iPhone cases and now they return with MagSafe compatibility in hand. The reason cases have MagSafe as well is likely because the new flat-edge iPhone 12 design doesn't allow for cases to grip the phones properly. Now, the Silicone Case with MagSafe can be easily snapped to an iPhone but also quickly removed if needed.
The iPhone 12 Silicone cases are available in 8 colors:
Plum
Deep Navy
Kumquat
Cyprus Green
Pink Citrus
White
Black
Product RED
iPhone 12 Clear Case with MagSafe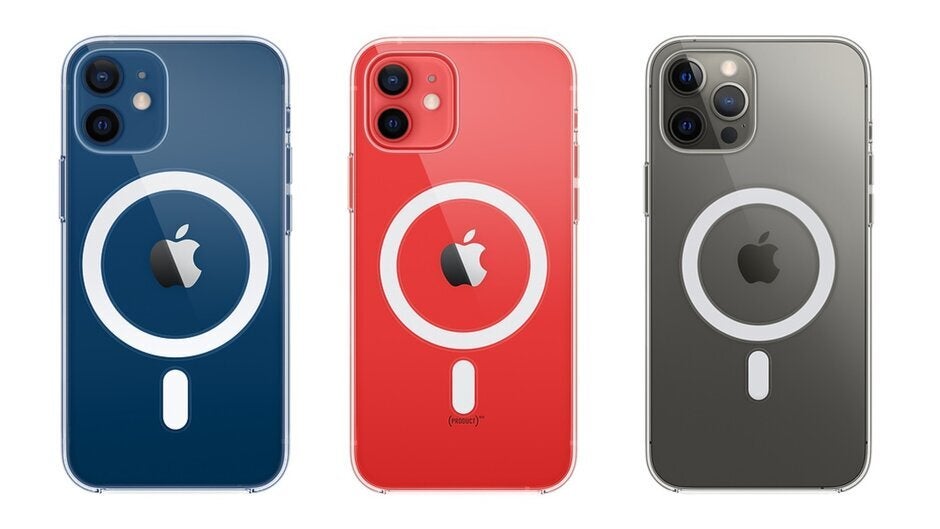 The Clear Case isn't quite clear this year, which might not be everyone's cup of tea. MagSafe needs something to stick to and you can't have a transparent metal, apparently. The next best thing is a metal ring embedded in the case. There's also an oval-shaped metal element, perhaps to help with orientation if other accessories are attached to the phone. Either way, the new cases aren't as clean-looking as before but they offer quite distinctive looks.
iPhone 12 OtterBox Figura Series Case with MagSafe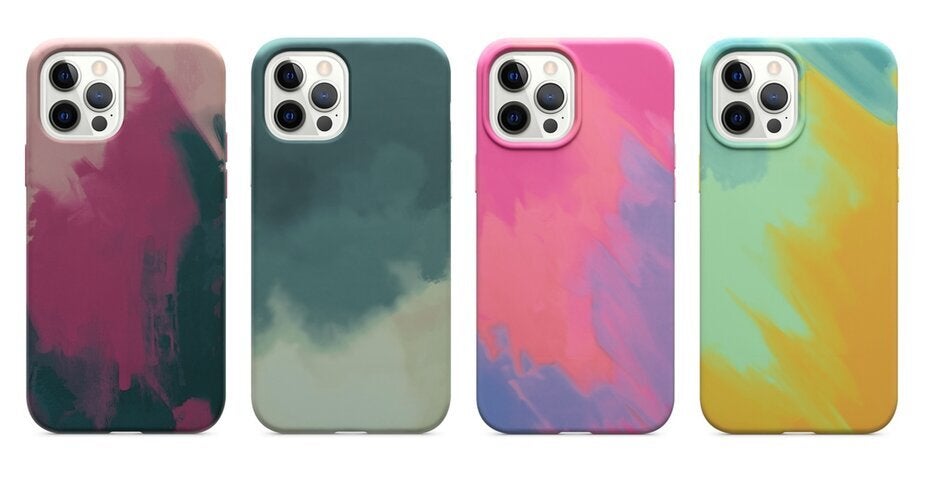 iPhone 12 OtterBox Figura Series Case with MagSafe
OtterBox is the lucky third-party manufacturer that managed to strike a deal with Apple for the first batch of non-Apple MagSafe cases. These cases come in four unique color variants as if taken right out of a modernist painter's canvas. They'll give your iPhone 12 a cool bundle of protection and artsy looks. Grab one before they get too mainstream.
Best iPhone 12 and 12 Pro thin cases
totallee Super Thin iPhone 12 case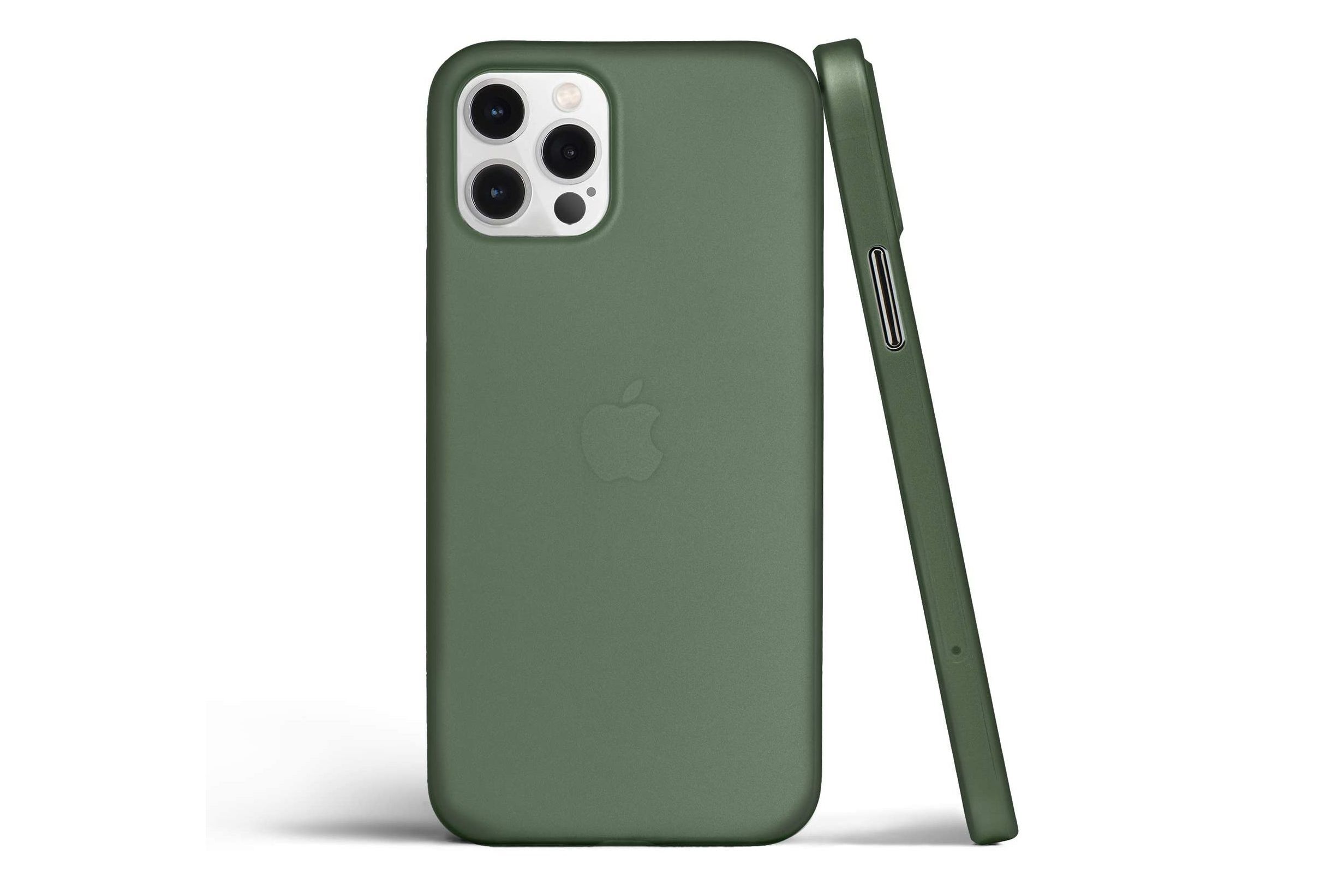 totallee Super Thin iPhone 12 case
The iPhone 12 is definitely a looker, so why hide it? This totallee super thin iPhone 12 case offers enough protection, while at the same time keeps things thin and comfortable. This case employs a minimalistic design without brand logos and names, resulting in a very stylish approach to iPhone 12 protection.
You can choose from various colors - Frosted Clear, Frosted Black, Navy Blue, and Green. These options are Matte and only 0.02" thick. The Frosted Clear is our favorite but you can pick any color you like. There's also a transparent version that is slightly thicker at 0,03" and still offers the same level of protection while letting your iPhone 12 beauty shine.
PEEL Ultra Thin iPhone 12 Pro Case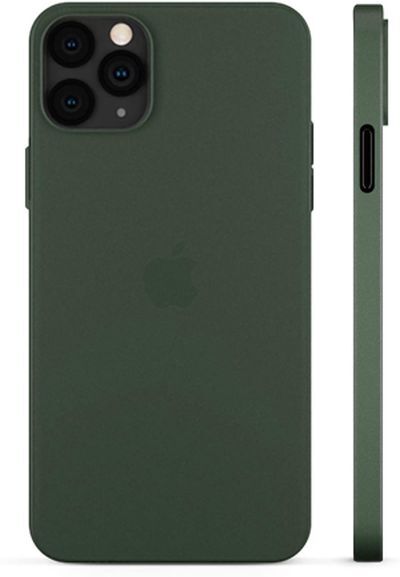 If you're not familiar with PEEL - it is the creator of the original super thin case design. This iPhone 12/12 Pro case is just 0.01 inches thin. It maintains the original beauty of your iPhone 12 Pro while adding a level of protection you need. There are no logos or branding on the case, which contributes to the minimalistic design and stylish look. The colors are picked in a way that matches iPhone 12's original color schemes, so you won't even know the case is on your phone.
Case-Mate - SOAP Bubble - Case for iPhone 12 and iPhone 12 Pro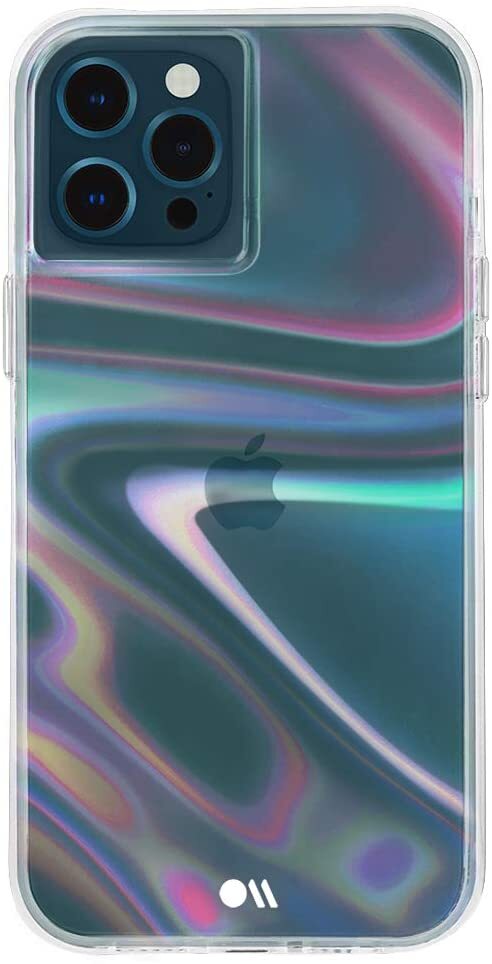 This one is really mesmerizing! The SOAP bubble case features a unique swirled iridescent printed pattern that changes colors at every angle to emulate a real soap bubble. With this iPhone 12/12 Pro case on, you'll be noticed! It's not all looks, though. This case offers 10ft drop protection and is also scratch-resistant. Plus it has metal buttons.
Best iPhone 12 and 12 Pro clear cases
Spigen Ultra Hybrid Crystal iPhone 12 case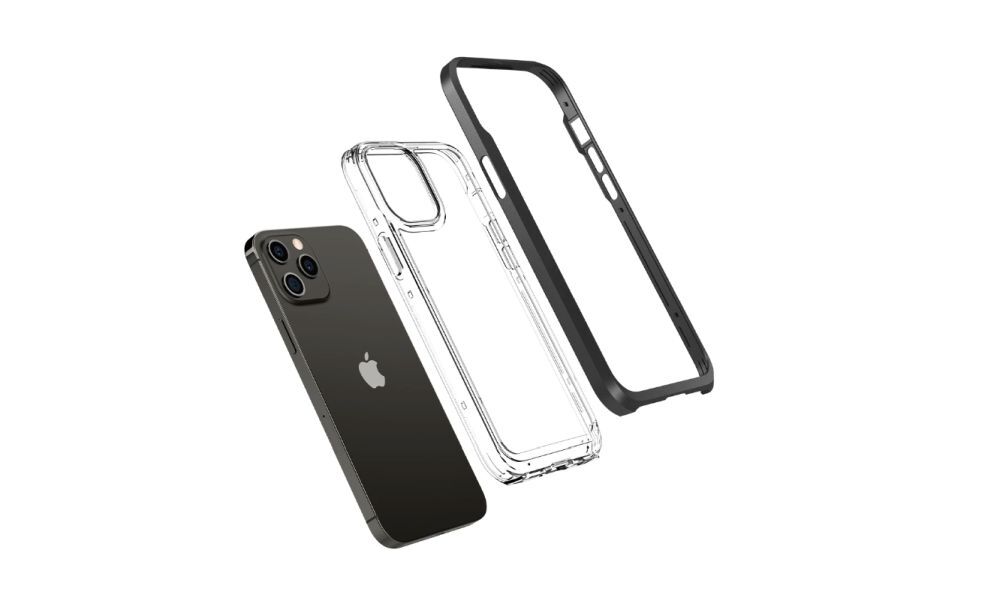 You can get good protection without sacrificing looks. Behold the hybrid technology that packs advanced drop protection in a single layer while keeping your iPhone 12 on display. The Ultra Hybrid combines a shock-absorbing flexible bumper with a rigid back to maximize defensive features. The crystal clear back is designed to preserve the original look of your iPhone 12 without yellowing over time. The Air Cushion Technology guards the corners of the phone mitigating all the shock from everyday impacts.
Speck Products GemShell iPhone 12, iPhone 12 Pro Case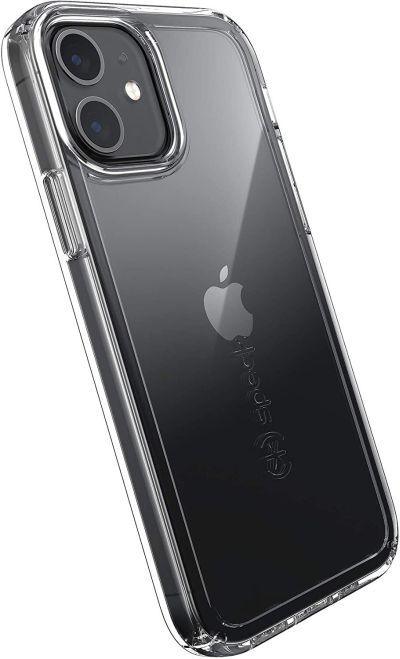 This iPhone 12/12 Pro clear case from Speck can withstanding drops up to 8 feet. It also features Microban protection - antimicrobial product that delivers a 99% reduction in bacteria growth on the case. The clear polycarbonate is engineered to protect against UV light, and won't get that annoying yellow ting over time.
tech21 Evo Clear for Apple iPhone 12 and 12 Pro 5G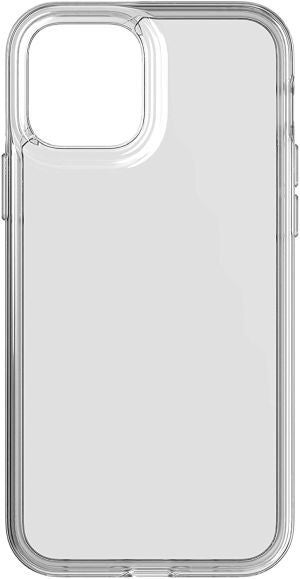 There's a lot going on for this case - it not only offers substantial drop protection (up to 10ft) but also comes with a special antimicrobial coating, called BioShield. How cool is that? It kills 99.9% of microbes and what's even better, tech21 claims it won't wear off over time. This iPhone 12 and 12 Pro case is also completely transparent, and won't tint over time. To top it off, there's a self-healing design that fully protects against scratches. The price is not bad, either.
Presidio Perfect-Clear iPhone 12 case with Grips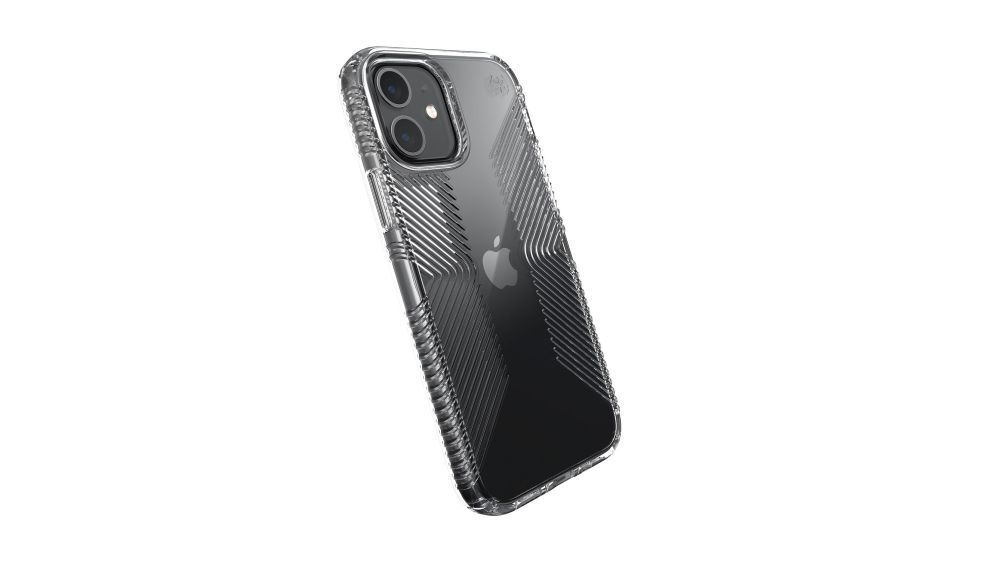 The Presidio Perfect-Clear iPhone 12 case comes from Speck and offers the company's most iconic case with a clear twist: clear no-slip grips for ultimate durability. This case can withstand 13-foot drops, and has an antimicrobial protection that delivers a 99% reduction in bacteria growth on the case. The Perfect-Clear coating resists discoloration and anti-yellowing materials keep the case clear over time.
Mous Clarity iPhone 12 case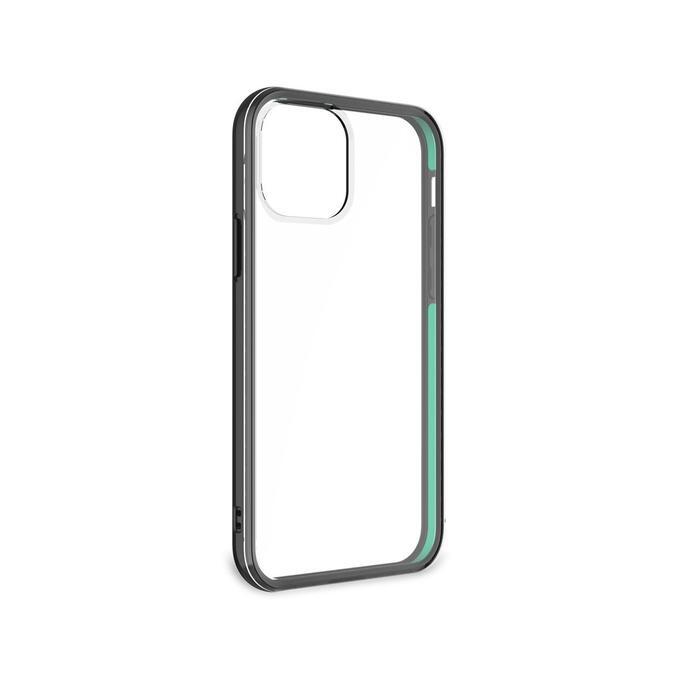 Mous started its business by dropping phones from 45ft cranes and out of helicopters and that should mean something. These cases try to offer maximum protection while staying stylish and beautiful. The Mous Clarity iPhone 12 case features the AiroShock impact-absorbing technology with raised top and bottom edges to protect your phone screen, without impeding edge-to-edge swiping. The Mous Clarity adds only 2mm to the phone's thickness and showcases your pretty new iPhone 12 without affecting wireless charging.
Best iPhone 12 and 12 Pro rugged cases
Spigen Tough Armor iPhone 12 case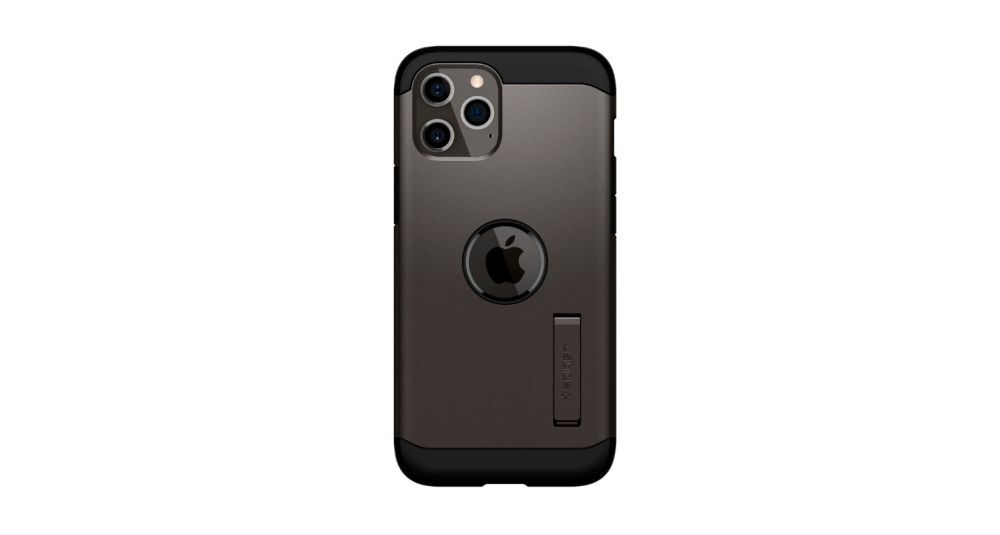 When you want ultimate protection, the Spigen Tough Armor iPhone 12 case is a no-brainer. It features a dual-layer body design with the addition of a new extreme impact foam for extra shock absorption. A polycarbonate shell covers the flexible TPU material, and the AirCusion technology coupled with the new protective foam ensures that you iPhone 12 will survive almost anything you throw at it.
URBAN ARMOR GEAR UAG iPhone 12 case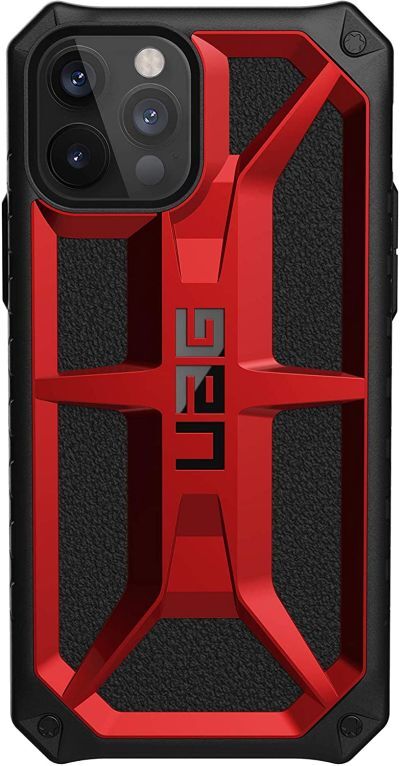 Urban Armor Gear's Monarch Series starts with UAG's signature armor frame and shock-resistant core, layered with top-grain leather, a polycarbonate shear plate, and alloy metal hardware—all wrapped in impact-resistant rubber. Monarch cases feature upgraded side grips with honeycomb traction designed to provide a firmer grip, as well as oversized tactile buttons for precise use. Built for the risk takers and wanderlust spirits. This phone case is more than ready to take on whatever life decides to throw at it.
OtterBox Defender Series iPhone 12 & 12 Pro case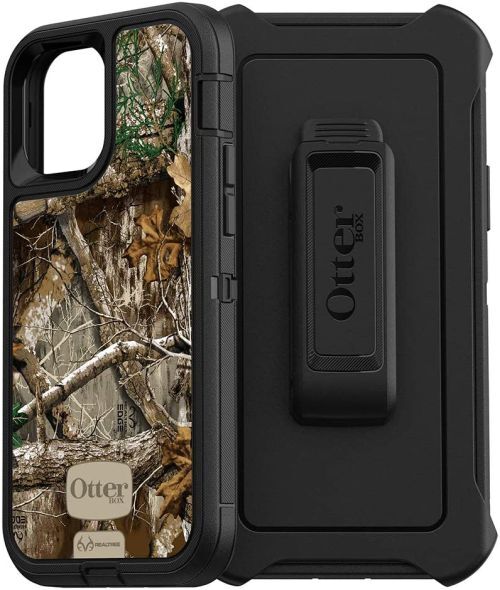 The OtterBox Defender series are famous for its durability but this one comes with custom graphics on the back, making it really cool and original. The Realtree Edge back will help you stand out in the crowd - it adds vintagy feel to your modern iPhone 12 gem. This case doesn't compromise protection as well, it features protection shields against drops, bumps and fumbles, raised edges to protect camera and screen, and is also rated DROP+ for 3X as many drops as military standard (MIL-STD-810G 516.6.)
Rokform - iPhone 12/iPhone 12 Pro Magnetic Protective Phone Case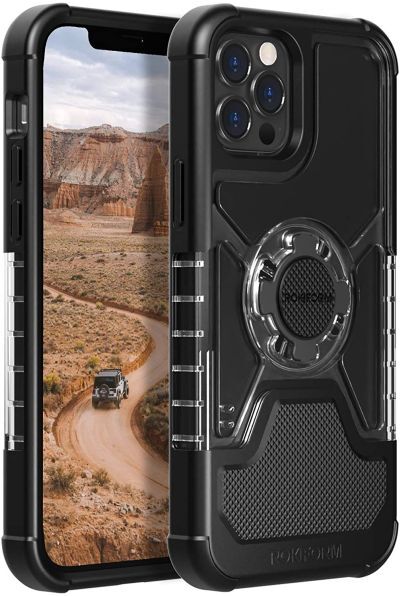 Clear meets rugged in this Rokform iPhone 12 case. There are some really cool technologies and features, too. Like the industrial-grade magnet embedded in the case. It's very powerful and will stick to any magnetic surface. What about the MagSafe technology then? You can just remove the magnet from the Rokform case and use MagSafe chargers and accessories, no problem. You also get a built-in RokLock, which enables you to mount this iPhone 12 and iPhone 12 Pro Case to your motorcycle, UTV/ATV, bicycle or stroller. You'll need a separate mount for that, though.
Best iPhone 12 and 12 Pro leather cases
OtterBox Strada Series Case for iPhone 12 & iPhone 12 Pro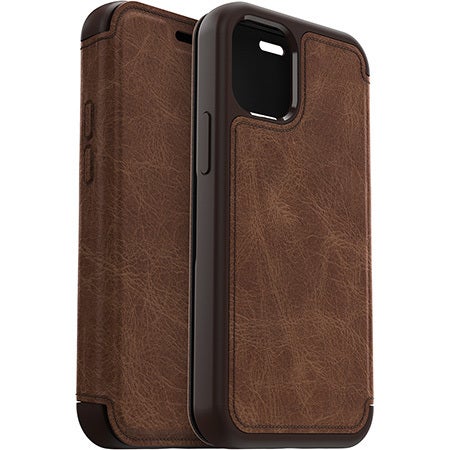 If you want something stylish and durable at the same time, the OtterBox Strada Series Case for iPhone 12 & iPhone 12 Pro is a perfect choice. It offers classy worn leather looks while keeping protection a priority. This case comes with a vertical card slot for cash or a card, dual layer protection technology, and thanks to its one-piece design slips on and off in a flash.
Mujjo Full Leather iPhone 12 case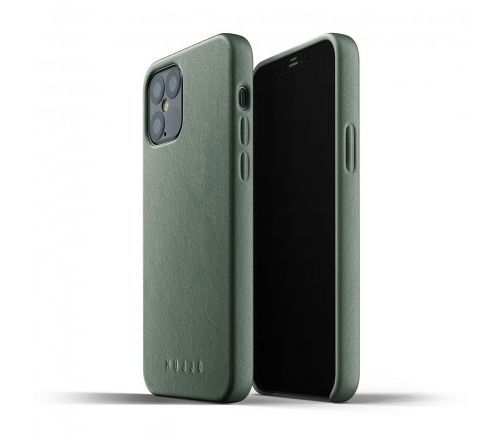 Leather is always in fashion and Mujjo knows it. The Full Leather iPhone 12 case has a slim profile and is fully wrapped with full-grain leather – a durable finish that gets more beautiful with wear. Really cool colors to choose from too, with Slate Green being our favorite.
Best iPhone 12 and 12 Pro stylish cases
Halo LuMee x Paris Hilton iPhone 12 case
The Halo LuMee takes phone cases to a whole new level. It's a fashion statement. Along with the eye-catching iridescent effect design, this iPhone 12 case offers bright, high-quality light on the front and back that balances out uneven, unflattering back-light, making selfie shots a breeze. Simple and easy to use, it is a mobile lighting studio at your fingertips. If you're a fan of Paris and love everything iridescent, this iPhone 12 case is a must.
Speck Products CandyShell Pro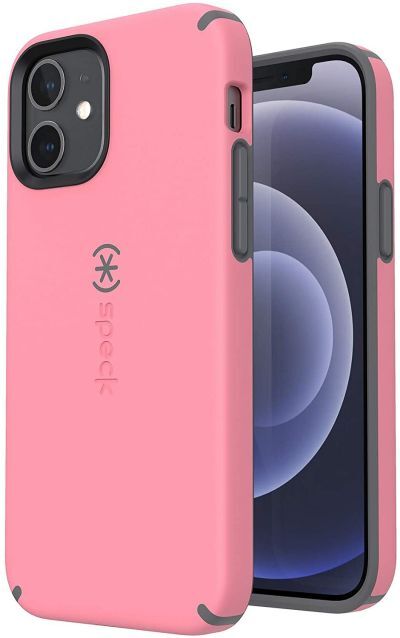 This iPhone 12/12 Pro case features a unique fusion of a durable, polycarbonate outer shell and an inside layer of protective cushioning to provide two layers of tough protection in a slim and pocket-friendly case. Plus, a scratch-resistant soft-touch coating means it feels great and stays put without slipping. The colors are great, too - you can opt for Vintage Rose or Moody Gray, how cool is that?
Caseology Parallax iPhone 12 case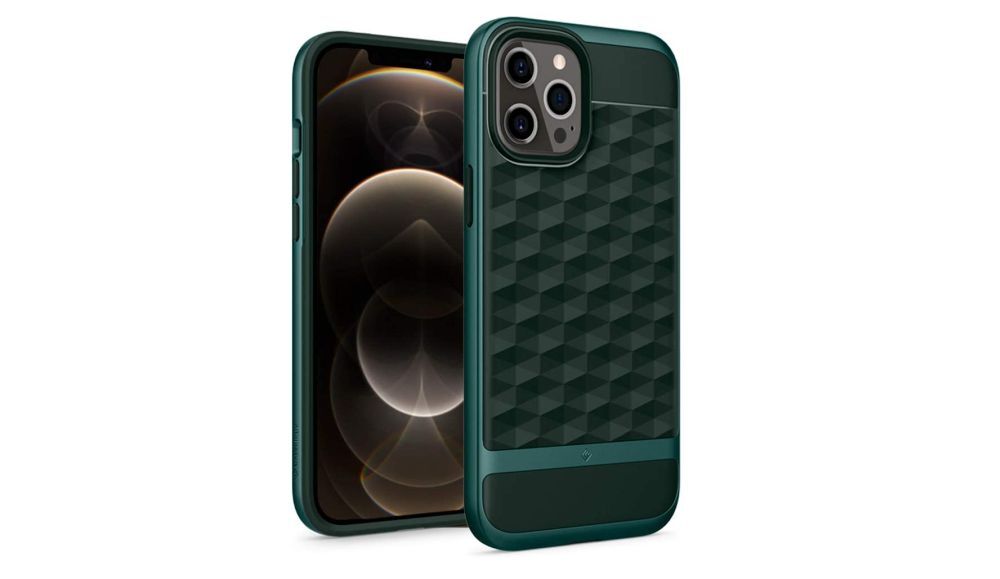 The Parallax cases are known for their stylish and sleek design with a 3D geometry pattern that provides enhanced ergonomics and secure grip. Dual layered bumpers provides military grade protection that is drop-test certified, while keeping the case wireless charging friendly. It's a real beauty that will complement your new iPhone 12 and won't bust the bank.
Mous Limitless 3.0 iPhone 12 case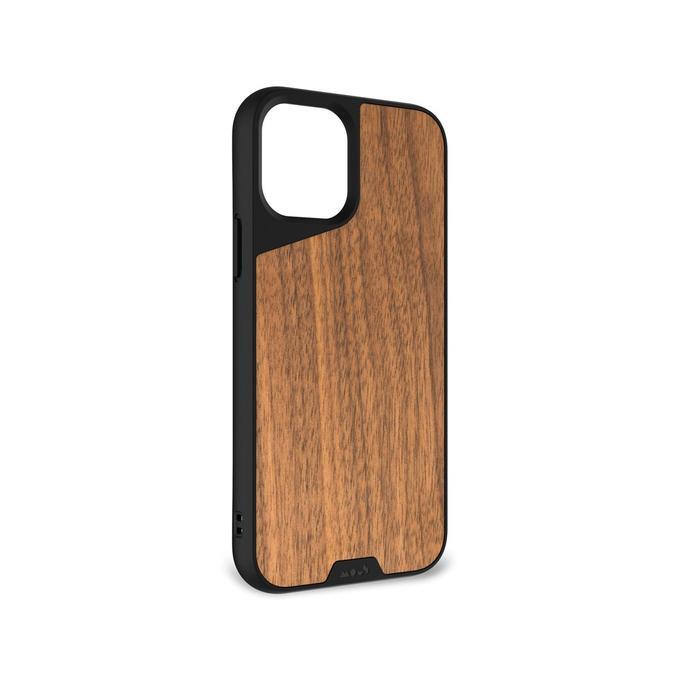 Limitless technology adds additional functionality to your normal case. It uses powerful magnets that allow you to quickly slap the case on a car stand or add a magnetic card wallet to the back. Furthermore, the Limitless 3.0 cases come with very distinctive looks and use premium materials. You can choose a Carbon-fibre design or opt for a more traditional and really stylish Bamboo or Walnut back. This iPhone 12 case features all Mous' protection features and is also compatible with Qi fast chargers.
Conclusion
We have compiled a thorough and all-encompassing list of the finest iPhone 12 cases that are currently available in the market. It has been some time since the release of these phones, but new cases continue to emerge regularly. We are keeping a watchful eye on the market and new releases and we will update our recommendations accordingly.
Recommended Stories