Apple Watch users will soon be able to improve their health with Aetna's help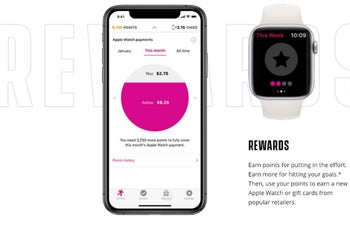 From the get-go, Apple wanted its smartwatches to be a lot more than smartphone-like gadgets or smartphone companions for your wrist. Obviously, the technology wasn't
there
yet to make the first few
Apple Watch
generations the
life-saving products
the company had envisioned, but with the recent introduction of an
FDA-cleared ECG monitor
, the wearable device is moving one big step closer to fulfilling its mission.
Apple is by no means stopping there, with a major health care partnership that's been
reportedly in the works since 2017
finally
unveiled by Aetna yesterday
. The Attain app developed by the Cupertino-based tech giant in collaboration with the CVS-owned health insurance provider may not sound very momentous or innovative at first, but its main draw is without a doubt a personalized angle like no other.

In addition to relying on the age, sex, and weight of every individual user to set daily and weekly activity goals, which is also possible with other health platforms, Attain by Aetna combines your relevant history with the power of the Apple Watch for further customization.

Basically, the app will pull your health records (with your approval, of course), also leveraging any other personal information considered relevant, as well as Apple Watch sensor data to devise the most appropriate ways of helping you stay healthy and fit.

Based on all that, you will be offered weekly challenges related to activities like swimming and yoga, how many steps you should take and calories you should burn, as well as how much sleep you need and even what to eat to feel better in your skin.

Perhaps the best part about all this is that taking the app's advice will earn you points that you can then redeem to cover the costs of your next Apple Watch or score gift cards at "popular national retailers."
In order to join the program, you'll obviously need to be an Aetna member and own an Apple Watch Series 1 or later along with an iPhone 5S or later. It's probably a good idea to already
sign up here
, even though the app will only be made available in the App Store sometime in the spring, as the number of participants is limited.