The iPhone XR accounted for almost half of all US iPhone sales during Q2
31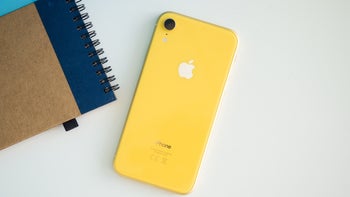 After
expecting a little too much
from the
iPhone XR
, many analysts were quick to deem Apple's lower-cost 2018 handset a flop. But when all is said and done, the $749 and up device has impressively managed to resist an onslaught of similarly priced Android flagships with arguably superior specs, topping several best-selling lists since its late October 2018 release.
The iPhone XR was found to dominate the weak but oh-so-important
US market back in January
, retaining its leading position
throughout the quarter
and then extending its supremacy
until the end of Q2
. Meanwhile, Apple pulled off another overall domestic win against Samsung in the January - March 2019 timeframe, despite the early success of the Galaxy S10 family.
The iPhone XR dominance is almost unprecedented
The XR may have failed to meet certain
overly optimistic sales predictions
from last fall, but when it comes to market share,
the 6.1-incher
appears to have actually exceeded everyone's expectations. According to Kantar, 7.8 percent of
all
smartphones shipped in the US between April and June were iPhone XR units, while according to the latest CIRP report, the LCD model accounted for 48 percent of iPhone sales stateside in the same timeframe.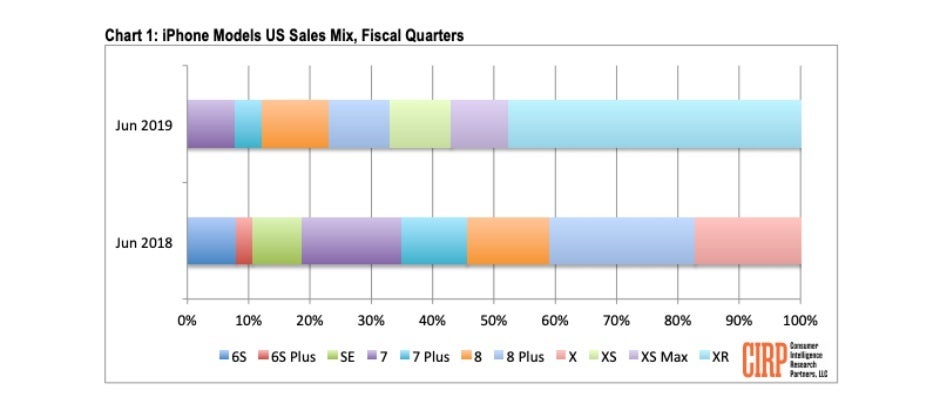 That's right, one in two US iPhone buyers (give or take) chose the XR during Q2 2019, with the XS and XS Max merely accounting for a combined 19 percent slice of the pie. That puts the 2018 generation at a 67 percent total, up from 59 percent in Q1 and a little over 50 percent for the iPhone X, 8, and 8 Plus this same time last year.
The iPhone XR alone is more dominant than the iPhone X and 8 Plus taken together back at the end of 2018's second quarter. Finally, perhaps the most impressive thing about the XR is that its towering sales share right now has last been reported for an individual model way back in 2015. Of course, the iPhone 6 had fewer rivals four years ago, while the iPhone XR is currently available alongside not just the XS and XS Max, but the 8, 8 Plus, 7, and 7 Plus as well from the official US Apple Store.
A number of Apple services are still struggling
Because hardware devices are not selling as well as they used to, the Cupertino-based tech giant has been ramping up its focus on software and "services" like the upcoming
TV+ streaming platform
. CIRP has a few interesting services-related stats to share too, estimating that nearly half of US iPhone buyers are also paying Apple for iCloud storage.

That 47 percent number is pretty impressive, considering all the robust iCloud alternatives available on iOS right now, but other Apple services are boasting much lower penetration scores. The company's music streaming platform, for instance, sits at 35 percent, and although that number represents a massive improvement from the Q1 2019 adoption, its growth is almost entirely a result of the
recent iTunes death
.
Meanwhile, the popularity and aggressive pricing of third-party options make it impossible for AppleCare warranties to break into double-digit territory, with Apple TV, Podcasts, and News scoring between 15 and 29 percent penetration as they also face stiff competition.
Recommended Stories