TV+, News+, Oprah+, Arcade, do you think Apple is starting a media war?
16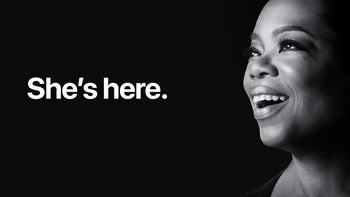 After issuing a plethora of new hardware on the hush-hush lass week with simple press releases, starting from
new iPads
and finishing with
AirPods 2
, Apple reserved the stage today entirely for its new adventures in content and media. Multimedia.
It took on cable and Netflix with the upcoming Apple TV channels and
TV+
subscription streamer. Game streaming and distribution platforms like Steam or Google's upcoming
Stadia
will face the formidable
Arcade
undertaking. News aggregators and standalone publishers now have another potentially huge platform to consider -
News+
.
In one fell swoop, Apple wiggled its way right smack in the center of the news and entertainment industry, moving swiftly from a hardware to a content creation focal point. None of these newfangled Apple services can take on the established players on its own just yet, though.
While News+ may give you access to 300+ magazines, the most it managed to sign up were the LA Times and WSJ - hardly the a la carte news buffet it envisaged for its freshest offspring. Ditto for the Arcade gaming platform, and the TV+ original video content streamer. The numbers they will start with are a far cry from the established competition in the fields.
What Apple seems to be betting on, however, is the cumulative power of the platform it has, and the stickiness that will come from offering most everything that your heart desires in the world of infotainment we all live in day in and day out. Once you go that Apple rabbit hole, it imagined, it will be hard to break up with your iPhone, iPad, Mac or even a Samsung smart set with the new Apple TV app on it.
The ability to have your movie, TV channels and shows, newspaper, magazines, or games access folded into one Apple nexus could certainly sound appealing for many an Apple device owner. If the giants of the competition aren't worried for their own turfs, Apple's cumulative assault on the media and content business as a whole seems to have started tonight, and with $250 billion war chest, the folks from Cupertino may just be warming up, what do you think?