Massive iPhone XR price cut in India suggests Apple can change its ways
17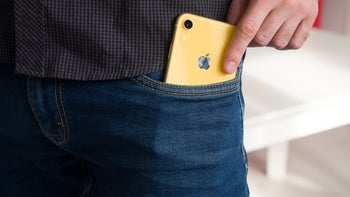 While Apple continues to
dominate the paramount US smartphone market
in terms of both sales numbers and profits, the company's trouble across two other key regions seems to be intensifying rather than ameliorating. Of course, the Cupertino-based tech giant is not sitting idly by as the likes of
Huawei, Xiaomi
, and even
OnePlus
are rendering its brand irrelevant in China and India, fighting back with long overdue price cuts.
That's because the iPhone XR was released in the region at a starting price of Rs. 76,900, equating to more than $1,100, which sounds ridiculous even by Apple's standards. After the new discount is applied, the LCD-sporting 6.1-incher will cost Rs. 59,900 at authorized retail partners, which converts to $870 or so. That's still more than what US buyers are typically charged, although the comparison is obviously not entirely fair.
At the same time, it's definitely worth pointing out that the
Samsung Galaxy S10e
starts at a lower recommended price of around 56,000 rupees ($810), no deals needed. As for the
OnePlus 6T
, which is one of the most popular "premium" handsets in India, it's pretty obvious Apple has no intention to go as low as 38,000 rupees ($550) anytime soon.
Recommended Stories