Your 2019 iPhone might come from India, as new factory is getting ready
2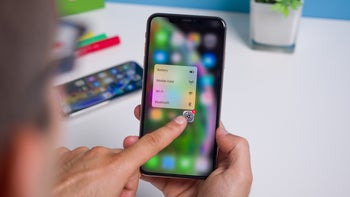 The 2019 iPhones might be about five months away but there's plenty of clatter around them already. From
unusual looking camera bumps
to
bigger batteries and reverse charging
, leaks are plentiful.
Most iPhones are assembled by Foxconn and it's usually done in factories in mainland China or Taiwan. Tensions between the Chinese government and that of the USA, however, made the situation tricky for Apple as tariffs started being imposed left and right. To prevent any major collapse in its distribution network, Apple looks to diversify its manufacturing locations.
As a result, Foxconn invested around $300 million to prepare an assembly plant for the 2019 models in India. According to sources close to Foxconn's operations and
Bloomberg
, the factory near the city of Chennai is almost ready to begin mass production of iPhones. The informant says that the facility will soon undergo a trial run of the "iPhone X range of devices" to smooth out any issues that might arise during the assembly process. After all, when you're making iPhones, you can't afford a single hick-up when it's time to churn out units by the millions.
The Chennai plant is not the first one in India to make iPhones, as older models such as the iPhone 6S, SE and 7 are being produced there by another contractor. Foxconn's factory will also start making current iPhones once the trial run ends, to fill the gap before production of the 2019 iPhones begins later this year.
The new plant is good for Apple in more than one way. Besides adding an alternative to China-based manufacturing, it's also helping the company reach the 30-percent local sourcing goal. This is a requirement from the Indian government which states that at least 30% of the materials used in Apple's products must come from India or it won't be allowed to open a retail store in the country.
Last year, Apple lost half of its already small market share in India, dropping to just 1% of smartphones sold in the country. While the high price of iPhones is stopping most people from buying them, with a population of over 1 billion, there's plenty of potential Apple customers in India. Without its fancy flagship stores, however, the company is having trouble getting traction. So far, in 2019, Apple is said to have sold only about 150,000 smartphones in India, 50% fewer than the number for the same period last year. Will the new plant turn things around? We'll find out at the end of the year.