This killer iPhone SE eBay deal is not to be missed if you're into compact handsets
12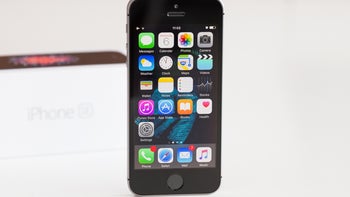 There aren't a lot of super-compact 4-inch phones left on the market today, and with the recent launch of a
seventh-generation iPod Touch
, pretty much all our
iPhone SE 2
hopes have been crushed. But the 2016-released
iPhone SE
lives on at
AT&T
, as well as
various small prepaid carriers
, and occasionally even
Apple's own (clearance) e-store
.
At the same time, you can obviously still find the diminutive but reasonably powerful handset at respectable eBay sellers in refurbished or pre-owned condition. Buying one such unit is a great idea if you want to maximize your savings with minimum risks and absolutely no carrier commitments.
Case in point, a 64GB unlocked version is currently available at the incredibly low price of $109.99 in "great" cosmetic condition from eBay seller Smarter.Phone, which boasts an impressive 96.7 percent positive feedback score based on almost 10,000 buyer ratings in the last 12 months. Obviously, these are not brand-new devices on sale here, but they're rigorously inspected and, although they might present "minor signs of wear", they're 100 percent functional, unlocked for both GSM and CDMA network use, and yes, backed by a free 90-day warranty.
Unfortunately, you don't have a lot of time to take advantage of this killer deal, as only a "limited quantity" of 64 gig iPhone SE devices in pink is still up for grabs. In case you're wondering, Apple hasn't been selling this particular storage configuration for quite some time,
charging instead $250 and $300
for 32 and 128GB variants on "clearance" sales in the last few months.
In addition to a compact body that continues to have its share of hardcore fans, the
iPhone SE
runs the latest (stable) version of iOS, with a
guaranteed upgrade to build 13
when it becomes available. Its Apple A9 processor can still keep up with the everyday needs of many "average" users, and the battery life is more than decent. All in all, if you're into small handsets, this bad boy has a lot going for it.