Would you like to see an iPhone SE 2 (a.k.a. iPhone XE)?
18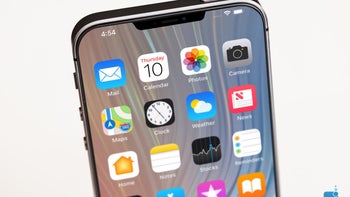 The
iPhone SE
was a tiny phone even by 2016 standards, yet the device was a hit. Why? It packed the latest Apple hardware (
iPhone 6s
internals), it was super-compact, it looked exactly like an iPhone 5s — which is still a favorite for many — and it was somewhat affordable... comparatively speaking.
Since then, we've been hearing a lot of rumors about an
iPhone SE
2. Probably a ton of them were wishful thinking... probably some were true. But what ended up happening after numerous supposed "iPhone SE 2 reveal dates" was that the device was never mentioned by Apple, which moved on to produce a different "budget" iPhone — the
iPhone XR
.
We've barely heard about the iPhone SE 2 for months. "Nobody wants compact phones", pundits say, believing that Apple has decided to discontinue the munchkin phone. And just as we accept and come to terms with such a thought, another rumor crops up and stirs the pot.
The iPhone SE 2 will actually be called "
iPhone XE
" a new "leak" suggests. Coming with much thinner bezels, Face ID, and a 4.8-inch OLED screen in abody not much bigger than the iPhone 5s, it would please the compact phone-loving masses, the rumor claims.
Would it? Are there such masses? Or do we truly not care about compact phones anymore? Let us know if you'd like to see the iPhone XE be a real thing!