YouTube VR app for Android goes live in the Play Store
7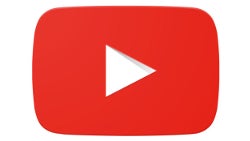 Virtual Reality (VR) is the technology of the moment, as companies are trying to brings new products that can offer consumers more immersive experiences.
Google isn't going to let the VR train leave the station without jumping aboard, so the search giant has decided to enable some Android users the possibility to experience
VR technology
.
The new YouTube VR application that has just been released on the Play Store, turns every video on the Android platform into a virtual experience and reimagines YouTube as a 3D world that users can now explore from the inside.
Keep in mind though that for the time being, this VR experience will only be available on
Daydream View
, though Google implies that it might extend to other devices as well.
The Android app allows users to watch and browse videos on YouTube, from 3D 360 videos to standard rectangular videos. YouTube VR comes with a specially designed "theater mode" as well, which can be used to watch any standard video on a virtual big screen.
While it's clear that Google is getting serious about VR, we're not sure that having a separate YouTube app just for VR videos will contribute to the unification of the Android platform. Perhaps it would have been just a good to have these VR-related feature implemented into the standard YouTube application, in a different category.
Anyway, if VR experiences are your cup of tea, and you own both a Daydream View headset and a Google Pixel or
Pixel XL
smartphone, then you can go ahead and try our the new YouTube VR app for Android.