Xiaomi reportedly investigating phone explosions, offers compensation to those affected
14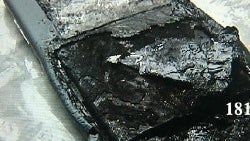 It appears that Samsung's
issues with the Galaxy Note 7
was just the trigger for a much larger problem that the smartphone industry face with: exploding batteries. There's no doubt that, with a few exceptions like the Galaxy Note 7, all these incidents that the media reported in the last couple of weeks are isolated.
However, that doesn't mean that, sometimes, using a smartphone can be dangerous. At least two persons were injured when their Xiaomi smartphones exploded earlier this month.
The Chinese media now reports that Xiaomi has already commissioned a third-party company specialized in this kind of investigations to find out what really happened and what's to be done to avoid these accidents in the future.
For those out of the loop, a Xiaomi Mi Max exploded and caused a fire on September 5. The explosion happened while the smartphone was charging (with the original charger).
We've also reported about
another case of smartphone explosion
that happened on September 9. A Xiaomi Mi 4C exploded in someone's rear pocket and produced burns to the user. The smartphone was bought from the official Xiaomi website, so there's no doubt that this was an original device.
For the time being, Xiaomi is treating these two cases as isolated accidents that have nothing in common with the problem that Samsung is facing currently. The Chinese company is said to have already made compensation to the persons affected by the explosions.
It's unclear whether or not we should expect an official report to be revealed by Xiaomi after the investigation ends, but there's a high chance that these explosions might have been caused by faulty batteries.
Recommended Stories