Xiaomi Mi 4c explodes in user's back pocket, leaves third-degree burns
36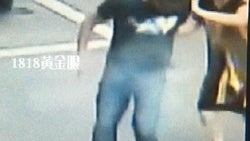 Lately, being a mobile technology writer has felt like being Stephen King, writing an ongoing horror story about smartphones turning on their unsuspecting owners by exploding and injuring them. It's as if the forces of darkness have possessed the Galaxy Note 7, making it catch fire and burn someone's skin or property with it.
It appears the same forces have turned an unfortunate
Xiaomi Mi 4c
(this is believed to be the model as of now) handset to the dark side, for a faulty unit exploded in the back pocket of its user and gave him third-degree burns on his hips. The accident has been caught by a security camera and the aftermath photographed inside what's presumably a hospital.
Understandably, we're not sharing the latter picture, as the sight is nothing short of devastating. Looking at a photo of the smartphone itself, it appears the fire has originated in the battery.
In July, a Xiaomi Mi4i exploded during charging inside an office in India. Luckily, no one was hurt, but the explosion was quite serious and if the user held the smartphone in their hand during the accident, the outcome could have been extremely unfortunate.

Let's hope that the dark forces ease the grip on smartphone batteries that they've had lately and we have no more accidents to report.


ALSO READ