Would releasing the LG G6 earlier help LG in raking some more fans its way?
21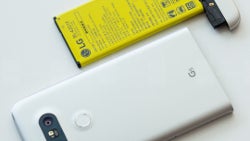 Latest rumor on the street (Smartphone Ave?) is that LG is
planning to release the G6 earlier than expected
— maybe in early March, in an attempt to gain better momentum and boost sales before its main competitors make their own smartphones available. This news dovetails reports of Samsung planning to
delay
the
Galaxy S8
a bit, while it figures out what
went wrong
with the
Note 7
and to make absolutely sure that it won't happen again.
LG hasn't had much luck with its flagships lately. The
G4
was interesting, but barely got people to open their wallets, and the
G5
's modular design is fun to think about, but it seems no one is interested in actually using it as it was implemented. And while the
V20
is a great phone, everything about it signals "niche product". In any case, LG definitely needs something to draw attention back to its otherwise pretty nice mainstream phones. Dual cameras weren't it, and modules didn't seem to do it last time. Whatever the company has planned for 2017, having an extra month of breathing room so that customers can be exposed to the new gizmo without much interference could actually help. What do you think?