Worst smartphones of 2014 thus far
69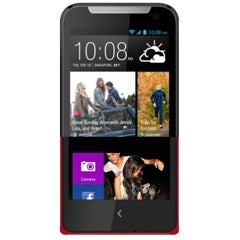 Articles talking about the
best product designs
, the
best value-for-money smartphones
, the
best dual-SIM smartphones
, and so on, are usually very helpful. However, shifting our point of view can also lead to helpful, informative results. Therefore, we're now presenting you a list of the worst smartphones released this year thus far, so that you know which ones to avoid.
We only picked smartphones made by well-known companies. Devices that we actually reviewed - thus spending enough time with them before deciding that they're inferior to the majority of handsets out there. While devices that we recommend buying normally get ratings from 8 to 10 in our reviews, the smartphones seen below received ratings from 4 to 5.5. We ordered them from the highest rating to the lowest, so the worst of the worst is the last one on the list. This being said, check them all out, and let us know if there are other not-so-desirable handsets that you think we should've included here.
07. Samsung Galaxy Ace Style
While Samsung launched a lot of great smartphones throughout the years, its portfolio is so vast that it also contains pretty bad offerings - and the Galaxy Ace Style is one of them. Yes, the Ace Style is an affordable handset, retailing for about $170, but it just doesn't mange to offer what other similarly priced devices do. This Style isn't really stylish, as its plastic case feels cheap. The 4-inch WVGA display is anything but great (most of its colors are off), while TouchWiz UI feels sluggish - likely because there's only 512MB of RAM. On the plus side, the Galaxy Ace Style runs Android 4.4 KitKat.
Samsung Galaxy Ace Style Review
.
06. Sony Xperia E1
Sony's Xperia E1 could have been a very nice little smartphone, as it features a dual-core Snapdragon 200 processor, a 100 dB loudspeaker, and a dedicated Walkman key. Unfortunately, the handset comes with a low-quality plastic build, a washed-out 4-inch WVGA display, a disappointing photo camera, only 512MB of RAM, and Android 4.3 Jelly Bean. The price that Sony is asking for the Xperia E1 ($160 - $200) isn't justified, considering all the downsides of the device.
Sony Xperia E1 Review
.
05. Samsung Galaxy Grand Neo
Significantly larger than the Galaxy Ace Style mentioned above, the Samsung Galaxy Grand Neo is an affordable 5-inch smartphone. The problem is that, although its screen is quite large, its WVGA resolution translates into a 168 ppi density - so you'll actually see each pixel on this display. If Motorola can offer a handset with a 720p display for less than $200, we don't understand why Samsung is asking around $270 for the Grand Neo.
Samsung Galaxy Grand Neo Review
.
04. Sony Xperia M2
The Xperia M2 isn't a terrible smartphone per se. In fact, it manages to offer a record-setting battery life, so it should be among your top choices if you care about battery life so much as to disregard the handset's shortcomings. Though you'd better hear about these first. The M2 offers an unacceptable call quality, sub-par photo and video camera, Android Jelly Bean, and a mediocre 4.8-inch display with 540 x 960 pixels - all in a package that costs $330 - $400. Needless to say, you can find plenty of other better handsets in that price range.
Sony Xperia M2 Review
.
03. Alcatel OneTouch Idol Alpha
While previous Alcatel OneTouch Idol models are offering a lot of bang for the buck, that's definitely not the case with the OneTouch Idol Alpha. Granted, this is a unique smartphone, featuring transparent layers of plastic at the top and bottom. However, that alone doesn't justify the $400+ price that Alcatel is asking for the handset - not when Android 4.2 Jelly Bean and a pretty weak MediaTek processor are included.
Alcatel OneTouch Idol Alpha Review
.
02. Nokia X
Launched by Nokia in February as its very first Android-based smartphone, the Nokia X is an entry-level device made for emerging markets, so perhaps we shouldn't complain too much about it. But we have to, because i's disappointing in too many areas: there's no Google Play access, the display is weak, the camera won't let you truly enjoy your photos, and the overall performance is frustrating. Microsoft and Nokia indirectly acknowledged that the Nokia X isn't too appealing, thus releasing a successor to it - the
Nokia X2
- four months after the X hit the market.
Nokia X Review
.
01. HTC Desire 310
The Desire 310 is one of HTC's latest affordable smartphones, and yet it's still way too expensive for what it's offering. The handset's 4.5-inch (480 x 854 pixels) is terrible in every of its aspects, the earpiece is shockingly bad, the camera produces weak results, and the interface is an odd blending of stock Android and Sense UI. Moreover, the Desire 310 feels chunky in the hand. All in all, this is certainly not what a $200 smartphone should be.