Windows: State of the Platform part 1 - Year in review
39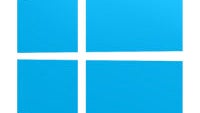 We've already covered the top two biggest mobile platforms in the world in our State of the Platform series. We've looked at what 2013 held and what to expect in 2014 from both
Android
and
iOS
. Now, it's time to take a look at the fastest growing platform on the market, and the platform that has the best chance of becoming the final pillar in the modern mobile triumvirate: Windows. Although, it should be noted that there is quite a long road ahead for Microsoft's platform to reach that state.
As we work our way down the pole, perspectives need to change. When we talked about Android, it was from the perspective of the platform that was at the top of the heap, and doesn't really have too much to worry about in terms of losing that position. So, the focus of Google and the Android manufacturers is more about refining the products and finding new paths to growth, like wearables and emerging markets. When we talked about iOS, it was from the perspective of a company that has traditionally focused on high profit margins in a market that is continuously tipping towards emerging markets and the low-end, where the profits are scant at best. Apple's position is tricky, but the company generates such a big portion of the profits compared to the entire mobile industry that it's hard to see the company being in much immediate trouble, though there is a chance of a slow slippage that can become unstoppable.
Microsoft's offering in the mobile space shifts the perspectives even more, and can get a bit awkward, because while Windows Phone is doing quite well, Windows RT has been a bust, and Windows 8 has had garnered mixed reactions at best. Microsoft has the name brand going for it, but it is increasingly unclear whether that name is enough to carry Windows through the troubled times in which it finds itself. Microsoft is still a huge company, able to practically will Windows to success just by sheer marketing force alone, and so far it has done quite well. It has made some moves that should help the company and its mobile platforms continue to compete, but it is unclear if it will be enough.
2013 was Windows Phone 8's first full year on the market after having been released in October of 2012. The update was a massive one, and also quite dangerous, because it was essentially a second reboot for the platform in just two years. Microsoft retired Windows Mobile with Windows Phone 7 in October of 2010, and just two years later, the company left behind all of the Windows Phone 7 devices with the Windows Phone 8 release, because older hardware was unable to upgrade. However, it seems as thought it was the right call, because as mentioned, Windows Phone has been the fastest growing platform in the world in 2013.
Market share
Unfortunately, growing fast doesn't necessarily translate to big numbers. It's one of the weird things that sort of works in reverse to the phenomenon that we talked about in earlier entries of this series, which was that daily changes don't often seem that big, but they can add up to something impressive. With Windows Phone, each quarter we have seen big relative growth numbers from Microsoft's platform, which made it seem like the platform was making impressive strides in the market.
But, if you look at the same number from
Canalys
that we have used for the Android and iOS market share numbers, you'll notice that Windows Phone only went from 2.7% of global smartphone market share in 2012 to 3.6% in 2013. For comparison, Android's market share went from 68.6% in 2012 to 78.9% in 2013. In terms of pure shipment numbers, this equated to 481.5 million Android smartphones in 2012 and 781.2 million in 2013. Windows Phone went from about 18.8 million handsets shipped in 2012 to about 35.6 million in 2013.
So yes, technically Windows Phone grew "faster" by increasing its shipments by almost 90% year-on-year, compared to Android growing
only
about 62% year-on-year, but it is hard to read too much into that. It is still a good sign for the platform, because Apple saw almost the same increase in terms of shipment numbers, with 17.6 million more iPhones shipped in 2013 than the previous year; but, given where Apple started, that equated to an almost 4 point drop in market share. So, growing as much as Windows Phone did is still a net positive, but it does leave a number of questions that need to be addressed in terms of software and hardware, and we'll get to those issues.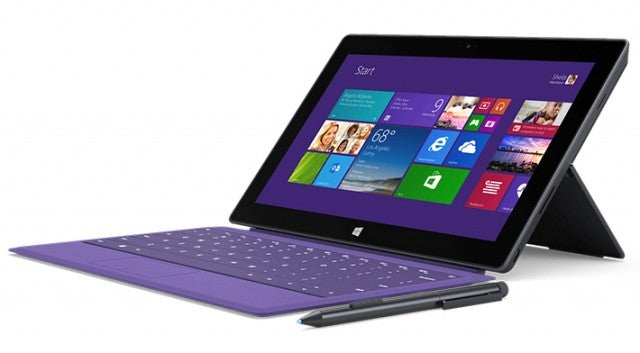 The numbers in the tablet space are somewhat similar. According to
Gartner
, which looks at sales rather than shipments, Windows tablets doubled their market share hold for 2013 compared to 2012. Windows tablets went from 1% of sales in 2012 to 2.1% of sales in 2013, which was achieved by selling almost four times as many tablets (4 million in 2013 compared to 1.16 million in 2012). But, at the same time, Android more than doubled its tablet sales to 121 million, and increased its market share from 45.8% to 61.9%.
All this to say, the numbers are going up for Windows Phone, and going up at a faster relative rate than any other platform, but we're not sure if that really means anything. Growing fast when you're small is quite a lot easier than growth when you already have a big portion of the market. So, while Windows is growing "faster" than any other platform, it is very hard to see that growth as more impressive than the numbers that Android has been putting up. On the other hand, if Microsoft can keep up this growth (which is a big if), Apple could definitely have something to fear in terms of losing its number two spot in market share. Of course, as long as Apple keeps up its profits, the company may not mind that too much.
Software
Windows Phone 8 and Windows 8 were both released in October of 2012, and in terms of the platform software, not much happened in 2013. It was mostly a year of bug fixes, refinements, and expanding little by little. Windows was updated to version 8.1, which brought a number of UI changes to appease critics of Windows 8. But, the biggest change was likely the system-level integration of Microsoft's SkyDrive (now called OneDrive). Microsoft has been fighting multiple battles, and the cloud war with Google and its online services is one that saw a few salvos during 2013.
Another issue in the growing number of troubles between Microsoft and Google was actually sorted out (to Google's liking) with one of Windows Phone 8's two minor updates over the course of the year, which came in the form of "General Distribution Releases" (GDR). GDR 2 hit in July and brought things like FM Radio support, and CalDAV and CardDAV support.
The second part of that update pertains to the larger issue of software with Windows Phone over the year, which was the constant struggle between Google and Microsoft. CalDAV and CardDAV support had to be added in GDR 2 because Google had dropped support for
Microsoft Exchange
late in 2012. Google's decision was said to be motivated by the desire to push open standards for contacts and calendar syncing rather than a proprietary system, but the fact that it was aimed directly at Microsoft seemed telling.
Google and Microsoft also clashed throughout the year over the YouTube app that Microsoft had built for Windows Phone. Google has famously said that it doesn't see the value in spending resources on supporting Windows Phone because there aren't enough users there. So, Microsoft took on the task of building a YouTube app for its platform. Unfortunately, because of Google's lack of cooperation, the YouTube app for Windows Phone was basically just a wrapper for the mobile website.
Microsoft attempted to build a
native app
for YouTube, and even released it in May. But, Google said that the app had features that
violated
its Terms of Service, and asked Microsoft to change the app, which offered downloading videos, and didn't display ads properly. After a long back and forth, the two sides reportedly were working together on the app, but when Microsoft released a new version in
August
, Google quickly
blocked it
, blaming the issues on the fact that Internet Explorer wasn't up to par on HTML5. As of now, Windows Phone users are back to having an app that is no more than a wrapper for the mobile website, or choosing from one of the 3rd party apps in the Windows Phone Store.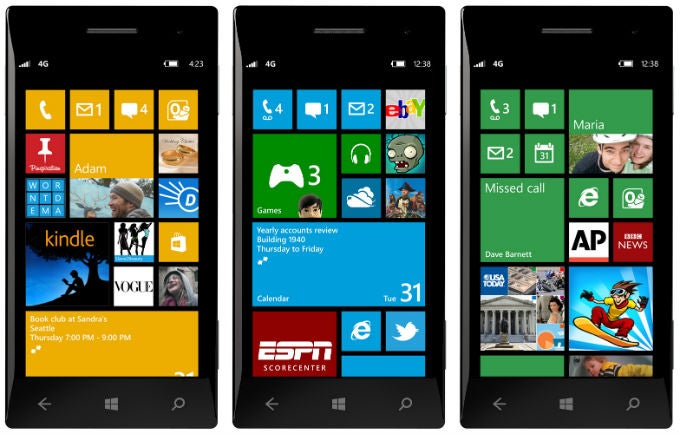 While Google and Microsoft had their scuffles, Windows Phone users were treated to more and more quality apps in the Windows Phone Store. Microsoft itself has admitted that there was an "
app gap
" for its platform, but said that the gap would be closed in 2014. We took a close look at the app ecosystem for Windows Phone at the end of 2013, and we found that there really
wasn't much of a gap
to be found. In most categories, Windows Phone offers all the apps that you may want, even if they aren't apps from the official sources. The areas where the platform is still struggling is in areas where unofficial versions aren't possible, like banking apps and games. Windows Phone is in that tough position where game developers aren't putting too much effort into the platform because there isn't much revenue reward, but it's hard to attract users (and therefore revenue) without a better game ecosystem.
The app ecosystem on Windows tablets is a much different story, and one that is bordering on cause for concern for Microsoft. As mentioned earlier, Windows RT tablets have basically been a bust. No one really wants them, and it isn't a matter of bad hardware. The Nokia Lumia 2520 and the Microsoft Surface are good tablets, but there are very few good apps for the platform. Windows 8 tablets are also struggling for the same reason, but at least those tablets can fall back on traditional Windows apps if need be. In general, desktop and tablet users are just not taking to the Modern/Metro UI that Microsoft has designed to unify all of its products. Windows Phone users like the experience, but it hasn't been working too well on other devices. But, Microsoft reportedly does have plans to fix that in 2014, which we'll get to in Part 2.
Getting back to the other minor update to Windows Phone 8, because it leads us into the next section. GDR 3 was released in October, and brought Driving Mode on the software side. But, the update was much more focused on expanding the Windows Phone hardware options. In that regard, GDR 3 brought compatibility for quad-core processors like the Snapdragon 800, as well as 1080p displays and larger displays, which led to the release of the first Windows Phone phablet, the Nokia Lumia 1520.
Hardware (aka Nokia Lumia's 2013 year in review)
As we just mentioned, the tablet market for Windows was nothing to get excited about because the software undermined the quality of the hardware, so we don't want to spend much time on the new hardware that was released for the platform. There were various dedicated Windows tablets from multiple manufacturers, like Dell, Lenovo, Samsung, Sony, Asus, Toshiba, Acer, ZTE, Nokia, and Microsoft. Some were quite good in terms of hardware, like the Nokia Lumia 2520, the Microsoft Surface 2, Surface Pro 2, Sony Vaio Tap 11, and Asus Transformer Book, but as we mentioned before the hardware alone hasn't been enough to make the platform successful. The software and app ecosystem has held it back.
The platform has had more success with hybrid devices like the Lenovo IdeaPad Yoga 13, Samsung ATIV Q, Sony Vaio Duo 13, and Dell XPS 12. Of course, "success" is a relative term here in our perspective, because it is hard to say whether consumers were buying any of these devices with the intention of using the hardware as tablets. More often than not, these devices were likely used as ultra-portable laptops and the Metro UI wasn't used much at all. As much as one might want to hope otherwise, there have been too many developers abandoning Metro to think otherwise (but we'll get to that in Part 2).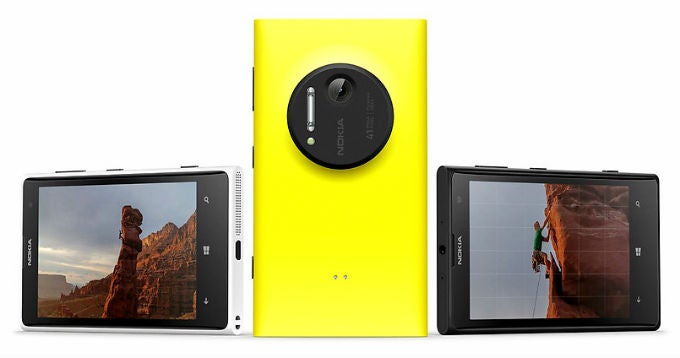 The big news that we all paid attention to with Windows Phone this year had to do with the high-end Lumia devices that Nokia put out. Nokia pushed the envelope when it came to camera technology in a smartphone with the Nokia Lumia 1020, which featured the amazing (albeit somewhat slow) 41 megapixel sensor with optical image stabilization and Carl Zeiss lens. Even Nokia's "lesser" cameras on other devices like the Lumia 1520 were fantastic 20MP shooters that some preferred to the Lumia 1020, because they didn't have the same problems with slow image processing.
Overall, the bright spot for the Windows ecosystem in 2013 was in Windows Phone. The high-end options in the Windows Phone ecosystem were quite impressive in 2013. None has made too much of a splash in the market, but that isn't too surprising given the stranglehold that Apple and Samsung have on the high-end smartphone market. Frankly, almost all of the Lumia devices that Nokia put out this year were quality handsets. The only one, mid or high-end, that got lower than a 7.8 out of 10 in our reviews was the Lumia 625. But, as HTC and Sony could testify, putting out quality devices doesn't even come close to guaranteeing success in the market.
Given that there are supposedly multiple manufacturers putting out hardware, there are surprisingly few Windows Phone smartphones that warranted attention in 2013. The list basically boils down to four devices - the Nokia Lumia 1020, 1520, 925, and 928 (aka Icon) - and the last one is Verizon only. Of course, when talking about Windows Phone, most of the overall growth of the platform was generated by the low-end market, but not the emerging markets.
Low-cost devices like the Nokia Lumia 52x were big hits, especially in various countries in Europe where Windows Phone saw its biggest market gains. But, the platform had trouble breaking into the emerging market, because it didn't include certain features that are important for those markets like dual-SIM card support. For the most part, when it came to emerging markets, Nokia chose to release Asha devices, not Windows Phone; and, now Nokia seems to be in the process of replacing those Asha offerings with forked Android devices.
This is a solid idea for Nokia, and it has been trying to pacify its partner Microsoft by building its Android fork with all Microsoft services, but time will tell how this will all work out. The big issue here is what also qualifies as the biggest news for the Windows platform:
Microsoft's big purchase
The news from 2013 that likely will have the biggest impact on the Windows platform is that Microsoft agreed to purchase
Nokia's Devices and Services
for $7.17 billion. The breakdown was about $5 billion for Nokia's Devices and Services division, and $2.12 billion for "a 10-year non-exclusive license" on Nokia patents. The acquisition will eventually bring 32,000 Nokia employees over to Microsoft, including former Nokia CEO Stephen Elop. The deal has not yet closed though, so we don't yet know what exactly to expect from it, but the latest word says that the deal will be
finalized in April
2014, so we're not too far off.
The rationale as far as why Microsoft made the move is a bit mixed though. There is one line of thinking that says Nokia was losing money on its Devices and Services division, and was considering shutting it down unless someone bought it. And, since Nokia accounts for about 90% of the Windows Phone market, Microsoft certainly wouldn't want the division to end up in the hands of a competitor. There is also a theory that Microsoft wanted to have more control over the Windows Phone ecosystem, and its hardware division wasn't quite up to the task, so it purchased Nokia.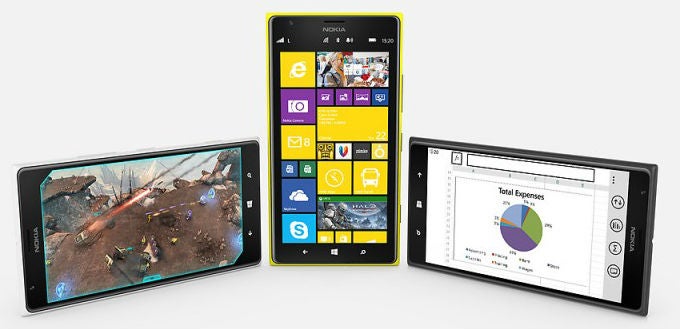 If you want to go a bit farther, there is another theory that Microsoft had quite a bit of cash in overseas accounts. If Microsoft had brought that cash back to the U.S., it would have had to pay quite a bit in taxes, so the best fiscal option was to spend that money on something overseas, and a Finnish company that happens to be a huge part of the Windows Phone ecosystem is a wise investment with that cash. The last theory is based on Nokia's most recent move, which was to adopt a forked version of Android for its push into emerging markets. It is possible that Microsoft knew Nokia had plans to adopt Android for its low-end devices in emerging markets, and Microsoft didn't take too well to its biggest manufacturer using a rival platform, even if the fork of Android is packed with Microsoft services.
Microsoft acquired the rights to the Lumia brand and the Asha brand, but as we just mentioned, the Asha brand seems to be on the way out, at least if Nokia has anything to say about it. The Asha brand has been the way for Nokia to get into emerging markets, but it has recently switched that strategy to using a forked version of Android. Of course, the presumption is that Microsoft will shut down that effort once the sale is finalized. But, since that hasn't happened yet, that means we're getting into 2014 territory, which means we'll have to tackle that quagmire in an upcoming part of this series.