Google confirms blocking new YouTube app for Windows Phone
90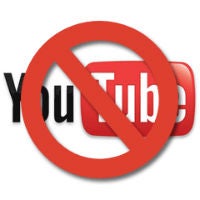 Two days ago, Microsoft released an updated version of its YouTube app for Windows Phone, and at the time, it was assumed that the app had the approval of Google, because the two companies had supposedly been working together on the new app. Yesterday, there were some unexplained errors hitting the new app. And today, Google has confirmed that it is once again blocking the YouTube app for Windows Phone.
A Google spokesman said this:
We're committed to providing users and creators with a great and consistent YouTube experience across devices, and we've been working with Microsoft to build a fully featured YouTube for Windows Phone app, based on HTML5. Unfortunately,
Microsoft has not made the browser upgrades necessary to enable a fully-featured YouTube experience, and has instead re-released a YouTube app that violates our Terms of Service
. It has been disabled. We value our broad developer community and therefore ask everyone to adhere to the same guidelines.
On the other side of things, Microsoft has simply said that it is "working with [Google] to resolve the issue." Of course, if Microsoft had been working with Google this entire time, it should have known that the app didn't meet Google's requirements, which leaves the unanswered question of why Microsoft decided to release the app in the first place.
Stories like this will certainly anger those who think that Google is attempting to hurt Windows Phone, but it certainly doesn't help Microsoft's reputation either.
We see fault for both Google and Microsoft in this mess
. Google has claimed that it won't build for WP until there are more users, but Microsoft is the one building this YouTube app, so all Google has to do is guide Microsoft's team. But, Microsoft's team has to show good faith and not continually release apps that violate Google's Terms of Service.