Google cleans house, tosses Google Sync and its Exchange support
25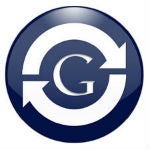 Google has decided to do some year-end house cleaning and in the process, the company has also decided to make it far more difficult for users of Google products to make a move to other mobile platforms like Windows Phone or BlackBerry. Today, Google announced that as part of its house cleaning, it will be killing off Google Sync, which uses Microsoft Exchange ActiveSync protocols to allow easy syncing of your mail, calendar, and contacts.
Google's view on this move is that there are open protocols like IMAP, CalDAV and CardDAV that can do all of this syncing just as easily. IMAP is universally supported, so syncing your Gmail should stay just as easy as it has been. The trouble is that only Android and iOS support CalDAV and CardDAV. There has been some indication that BlackBerry 10 will support them as well, but current BlackBerry devices don't.
The big trouble, not surprisingly, is with Windows Phone, which not only doesn't support CalDAV or CardDAV, but also notoriously
doesn't have the support of Google
itself building apps for the platform.
Of course, that all said, this
won't really change much if you're already a Google Sync user
, because the End Of Life plan for Google Sync is currently to stop offering it as an option for new free accounts as of January 30th, 2013. If you are signing up for a paid Google Apps account, you'll still have access to Google Sync.
So, if you think there's any chance of you switching to Windows Phone or BlackBerry, you may want to sign up for Google Sync right now, so it keeps going after January 30th.