Android had 78.9% of the global smartphone market in 2013
33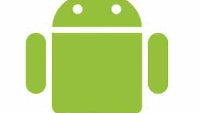 Now that we are almost done with the first month of the new year, all of the research firms are tossing out their 2013 statistics. Take Canalys. According to its data, Android smartphones accounted for 78.9% of all smartphones shipped in 2013, up from 68.8% in 2012. That worked out to 781.2 million Android phones shipped, up from the 481.5 million units that went out in 2012. For the fourth quarter, 227.7 million Android phones went out, up from the 152.5 million that was in transit in 2012. Android represented 78.4% of intelligent phones that were shipped from October to December in 2013, up from the prior year's 70.3%
For iOS, 2013 was not such a great year, according to Canalys. The iPhone's share of the smartphone market declined from 19.4% in 2012 to 15.5% in 2013. For the last quarter of the year, iOS had a 17.6% share of smartphones shipped, which was down from the 22% seen in 2012's last quarter. Looking at the raw numbers, Apple shipped 153.4 million iPhones in 2013, up from the 135.8 million sent out the prior year. For the fourth quarter of 2013, 51 million iPhones were shipped, up from the 47.8 million in Q4 of 2012. But Apple's unit growth was slower than the overall market, which lead to the drop in the mobile operating system's smartphone market share in 2013.
As most know, Microsoft's Windows Phone had a good year in 2013, nearly doubling the number of units shipped in 2013 from 2012. In 2013, Windows Phone shipped 35.7 million units compared with the 18.8 million it shipped in 2012. Fourth quarter shipments rose to 9.4 million from 5.9 million for a 59% increase. Looking at the share of shipped smartphones loaded with Windows Phone, for 2013 that figure rose by a third from 2.7% in 2012 to 3.6% in 2013. For Q4, Windows Phone represented 3.2% of smartphones shipped, up from the 2.7% market share it earned in 2012. The declining growth in the fourth quarter could be the start of a new, slowing trend for Windows Phone, or could be just a hiccup for Microsoft's mobile OS.
For all of 2013, 990 million smartphones shipped, compared to the 700.1 million that did so in 2012. For Q4, shipments rose from 217 million to 290.2 million.
source:
Canalys
via MobileSyrup