Sales data from Gartner shows Android on top of the Apple iPad for the first time ever in 2013
37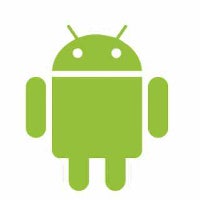 Despite creating the category in 2010 and amassing a huge lead in market share over the competition, for the first time ever in 2013 Android tablet sales globally topped those of the Apple iPad. Not only did Android take the top spot from the iOS flavored slates, it more than doubled the sales of iPads. The information was disseminated by Gartner.
First, let's look at the figures. According to Gartner, 121 million Android tablets were sold in 2013, up from the 53 million sold in 2012. Apple sold 70.4 million iPads last year, up from the 61.4 million sold in 2012. And Microsoft also turned in a great year as its tablet sales surged from 1.1 million to over 4 million slates. On a percentage basis, Android accounted for 61.9% of tablet sales in 2013 with iOS picking up 36% and Microsoft
2.1
%.
"In 2013, tablets became a mainstream phenomenon, with a vast choice of Android-based tablets being within the budget of mainstream consumers while still offering adequate specifications."
-Roberta Cozza, research director, Gartner.
But there are some questions. There is a 4 million unit difference in the 74 million iPads reported sold last year by Apple and the 70 million counted by Gartner. In addition, Apple is the only major tablet manufacturer that reports sales to end users while Samsung reports tablets shipped. Still, the latter manufacturer had a whopping 336% increase in tablet shipments last year, although it did ship about half the number of slates as Apple sold last year.
The low priced niche was a big winner for Android while Asus, Amazon and Lenovo finished third, fourth and fifth respectively among the top tablet manufacturers last year. And even adding those missing 4 million iPads back into Gartner's figures wouldn't have changed the results at all.
source:
Gartner
via
AppleInsider