Windows Phone Italy reveals the features for Windows Phone 7.8 and when the update will arrive
4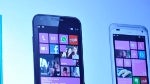 Since Windows Phone 8 won't be available as an update to any current Windows 7 or Windows 7.5 phone, it makes the Windows 7.8 update
all the more important
because it is the 'end of the line' for current Windows Phone models. But that is to be expected now that Windows Phone handsets can have larger screens and multi-core processors. If you own a handset running on Windows Phone 7.5, you're probably wondering when the update to Windows Phone 7.8 is coming, and what you can expect it to include. As you might imagine, this has been a huge secret at Microsoft with the answers to "when" and "what"
probably locked inside a drawer, maybe in Studio H
next to the mythical Microsoft Surface phone.
The upgrade to 7.8 will be available for versions 7.0 and 7.5 shortly after the marketing of the devices Windows Phone 8. Among the features are the new Start screen, sharing the calendar with the function and Club 'access to key Microsoft services and content, including Xbox Music Store library that can be enjoyed by Zune and Xbox SmartGlass"-Windows Phone Italy.
Thankfully, someone at Windows Phone Italy talked. We're not sure if waterboarding or thumbscrews were used, but the result is that we now know that Windows Phone 7.8 will be available "shortly after" the new Windows Phone 8 devices are marketed. That would seem to be
any day now
. Keep in mind that this was not an official proclamation. Windows Phone Italy went on to add that the new features of Windows Phone 7.8 include a new start screen, the capability to share the calendar using the "function club", and access to "key services and content Microsoft." This includes the Xbox music store library.
Previously, the only part of the update that was known was the new start screen which is said to be similar to the one that Windows Phone 8 users will have. Some leaks have appeared over the last few months, some showing
videos of the new start screen
and a chart that shows what
new features from Windows Phone 8 will and won't be included in Windows Phone 7.8.
According to this chart, the update includes the new smaller sized Live Tiles, Wi-Fi tethering and improvements to the camera. Hopefully, with the Windows Phone 8 launch out of the way, Microsoft will now have the time to move forward with Windows 7.8.
source:
WindowsPhoneItaly
,
Plaffo
(translated) via
WMPoweruser