What to expect at CES 2015: rumors and announcements round-up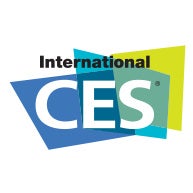 Well, 2014 is almost out the door and within the first few days of the new year, we already have something exciting to look forward to. We are talking about the annual Consumer Electronics Show, of course – the tech event where major players in various fields of consumer electronics gather to announce and showcase their newest products. Naturally, smartphones and tablets are a must-have part of the show's portfolio.
So, what are we expecting to see? CES product announcements are usually kept under veils, so most of the expectations are based to leaks, rumors, and speculation, but hey – that's what makes the experience so sweet. Now, let's see what we've heard about CES 2015 so far...
Samsung
from scratch
, looking to create a more premium-looking and desirable handset, combined with the
rumors
that there may be a Galaxy S6
Edge
version with a screen curved on both ends, has definitely boosted the hype around the phone.
We are also hearing a lot of conflicting rumors about the device's specs, so the speculations about two different S6 phones may prove to be true. Said rumors talk of screen sizes between 5.2" and 5.5", 1080p or QHD resolution, Snapdragon 801 or 810 (we'd say we barely find the 801 to be a believable option for a Samsung 2015 flagship).
HTC
One (M8)
was released in March 2014, however, this year saw smartphones make yet another leap in hardware, so even though the One (M8) is still a 9 month-old handset, its innards are lacking just a bit when compared to the competition's QHD-equipped, brim-packed with RAM monsters. This makes the rumor about HTC planning to announce its new flagship, codename Hima (M9), at the 2015 CES all the more believable. While some tipsters claim that the company will unveil its new phone at another event,
separate from CES and MWC
, HTC did send out
invitations
for its CES panel that feature a picture of an unknown HTC smartphone, so who knows – maybe the latter rumors are skewed.
The Hima is expected to have a QHD (1440 x 2560) display, 3 GB of RAM, and an octa-core Snapdragon 810 SoC, and to drop HTC's UltraPixel camera tech in favor of a 20.7 MP main camera, and an impressive 13 MP selfie snapper. Its 2,840 mAh battery doesn't sound impressive on paper, but seeing as HTC managed to squeeze some great on time from the One (M8)'s 2,600 mAh juicebox, we'd say the manufacturer definitely has the right idea on how to optimize battery life.
We've also heard rumors about
Hima Ace and Hima Ultra
variants of the flagship, carrying toned-down hardware and MediaTek processors.
Sony
teaser video
, which suggests that an ultra-thin smartphone (or tablet?) will be among the company's portfolio of devices on-stage.
Leaked renders and information about the new smartphone suggest a much better screen-to-body ratio than what we've seen with the
Z3
. Rumors about the Z4 flagship specs point to a 5.2" screen with a QHD (1440 x 2560) resolution and a Snapdragon 805 SoC, coupled with 3 GB of RAM. A Z4 Compact variant, with a 4.7", 1080p screen, and a Z4 Ultra phablet with a 6.44" QHD display are also rumored.
Xiaomi
to the top
of the smartphone manufacturer list. With such appetite for success, it is only natural that the company would decide to showcase its newest flagship – the Mi 5 (or Mi 4s) –
at 2015's CES
.
The Mi 5 will undoubtedly be a head-turner. Leaked pictures show the phone to have razor-thin bezels and impressive screen-to-body ratios, while rumors talk of a 5.7", 1440 x 2560 screen,
sapphire glass
, a 64-bit octa-core Snapdragon 810 SoC, a 20.7 Sony Exmor snapper, and an unbelievable price tag of $325. Needless to say, we are quite anxious to find out how much of this is true.
LG
Saygus
already won
the CES 2015 Innovation Award and will, undoubtedly, make an appearance at the show.
The device is called V-Squared and Saygus boasts about it being dual-boot capable, though, we still don't have much information on what exactly the company means by that – does the V-Squared support Windows Phone, for example?
As far as hardware goes, it's equipped with a 2.5 GHz Snapdragon SoC, 3 GB of RAM, 5-inch 1080p screen, 64 GB of internal memory, a 3,100 mAh battery, and all of this is enclosed in a fully waterproof (according to Saygus, IP unknown) case. The phone is equipped with dual front-firing speakers, powered by Harman Kardon Sound Technology, a fingerprint sensor, and has two microSD card slots for up to 256 GB additional storage.
Asus
press event
at CES 2015, where it is expected to unveil its new generation of ZenFone devices. Not much is known about the new handsets – CEO Jerry Shen
has said
that all the new models that will be at the CES show will be equipped with Intel processors, however, it has also been rumored that the company has ZenFone variants that sport SoCs from another manufacturer in the pipeline and scheduled for a January release in China, and in "global markets" some time afterwards.
We haven't heard much on specs, though, we do know that Asus is reportedly
planning to launch a 5.5" ZenFone
to add to its line of 4", 5", and 6" handsets.