Xiaomi's CEO: We will probably be the largest smartphone manufacturer in the world in 5 to 10 years
45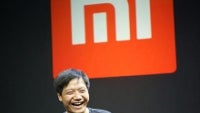 Just four years and a half ago, nobody had heard about Xiaomi, simply because this fast-growing Chinese company was non-existent at the time. Although its products are only available in select Asian markets as of now, Xiaomi has climbed all the way up
to the top spots of the smartphone market
(recently
surpassed by Lenovo
), selling more devices than older major players such as LG, Sony, HTC, and many others. Xiaomi's crusade for the lion's share of the smartphone market is nowhere near finished, mind you.
Xiaomi's CEO, Lei Jun, which happens to currently be the 23rd richest man in the Middle Kingdom, claimed that the "Apple of China" will surpass Apple and Samsung in the following years and become the largest smartphone manufacturer in the world. In particular, Lei Jun said that he believes his company will be the best-performing smartphone maker in a 5- to 10-year time window. Interestingly enough, Lei Jun seemingly hints that Xiaomi will launch its products globally only when it climbs to the top.
It was also disclosed that Xiaomi currently has an active userbase of roughly 60 million users, and it is expected that by the end of 2015, this number would have jumped to 200 million users. Naturally, this tells us that Xiaomi once again expects to sell over a 100 million devices throughout the upcoming year.
If we take into consideration Xiaomi's growth rate (back in July,
it was the fifth-largest maker globally
; now, it's the
third
), its scheduled market expansion, and the financial problems that Samsung is currently experiencing, we can't help but think that Xiaomi can actually meet its ambitious goal earlier than predicted.
source:
CNBeta
(
translated
) via
GSMDome