7 rumored features of the Samsung Galaxy S7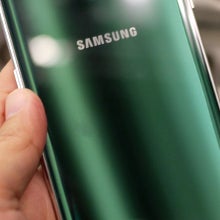 There is so much information trickling down from various places about Samsung's Project Lucky (seven is a lucky number in Samsung's homeland), that we felt the need to do a little roundup of everything that has been rumored about the
Galaxy S7
so far.
Besides the usual speculation about chipset, screen and camera upgrades, which can be largely expected, there are some more interesting tidbits that are fleshing out the S7 as quite the potent warrior in the highest-end segment.
To top it all off, the
rumored January/February unveiling timeframe
means that all these wonders below aren't that far off, and we will sure have more info between now and then, but here's what we've heard about the Galaxy S7 so far.