Using a Samsung Gear S3 with iPhone — what are the differences to the Apple Watch?
Samsung Gear
S and Samsung Gear Fit apps available on Apple's App Store. Ergo, users were now able to sync their iPhone with Samsung's smartwatches!
It's a bit unusual for Apple's ecosystem to be somewhat lax with allowing competitor devices onboard, but let's not forget that smartwatches are pretty much Bluetooth accessories — like fitness trackers, selfie sticks, and wireless earphones. Thankfully, none of these are restricted on the iPhone, so users have a bit of a choice with accessorizing.
If you own an iPhone and are feeling tempted by the Gear S3's circular design, bulky appearance, rotating bezel, and awesome battery life, you might be wondering "What's the catch?". Does the
Gear S3
have limited functionality when synced to iOS and what do you stand to gain or lose in terms of functionality if you choose a Samsung smartwatch instead of Apple's own
Watch
? Well, we are here to explore that. Let's jump straight in!
Disclaimer:

this article only pertains to the usage of the Gear S3 and S2 when paired to an iPhone. Experience may differ when said watches are connected to a Samsung phone
Bye-bye, Activity rings
Apple Watch
aims to incentivize its users to move more with the so-called Activity rings. A trio of circles, visible on both the iPhone and Watch, that symbolize time standing, active exercise, and calories burned. Performing your daily routine "fills" the rings with color. Each day the rings reset and each day the Watch reminds you that you need to move more if you are to reach your goals consistently.
Naturally, when you stop using the Apple Watch, you won't be able to fill the rings. The Activity app on the iPhone does not work with any other accessory, so it won't get any readings from your Gear S of choice.
What about the Apple Health app? No dice — while Apple Health does play nice with some fitness trackers out there, Sammy's Gear S is definitely off its list of data sources.
Don't fret, though. Within the Samsung Gear S app, you get an iOS version of Samsung Health — Sammy's own fitness-tracking app. Here, your Gear S watch will record readings, such as steps, floors climbed, water and caffeine intake (if you punch them in manually on the watch), heart rate (tracks automatically), as well as your various exercise times. And one big one — sleep!
Yeah, curiously enough, Apple's Watch still doesn't track sleep natively — you need to fiddle with 3rd party apps and find the one that works well. Samsung's fitness trackers, however, have had sleep tracking for a while, and the feature has migrated up to the latest Gear S3. One small issue is you'd have to sleep with the rather bulky watch on your hand. But hey, if you are a Gear S2 user, you'll be good!
On to the finer details — both sides (Apple Activity and Samsung Health) offer their versions of achievements and both will nudge you when they sense you've been stationary for a bit too long. Both have customizable goals and recommended defaults, so you won't be losing out on that "personal nagging trainer" feeling.
What ecosystem?
fitness tracker
.
Now, if you pair a Samsung Gear S3 to an iPhone, you will still get all your notifications just fine on the watch. But you won't be able to do much besides read and dismiss them. Thankfully, you can still answer voice calls on the Gear S3 and use its internal speaker / microphone combo if it tickles your fancy. Needless to say, however, Digitial Touch, tapping, or sending your heartbeat to other Apple Watch owners is off the table.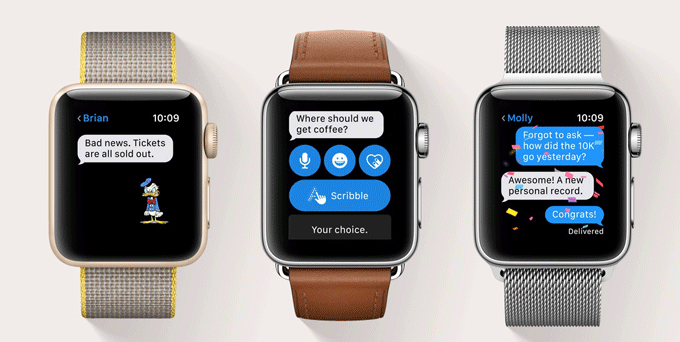 As for apps, you have access to the Samsung Galaxy store through the Gear S app. These are autonomous apps for the Gear S3, meaning they will do nothing for your iPhone and will live strictly on the Gear S. They can be calculators, reminder diaries, various fitness apps, et cetera. So, in terms of software, the Gear S is pretty much a device separate from the iPhone. Disappointingly, however, the apps and watchfaces that you get on the Galaxy Store for iOS are very, very limited.
Samsung don't Pay
Connectivity
The connection between an Apple Watch and an iPhone is pretty amazing. We've been able to get notifications on it when the paired phone is 2 rooms away or even 3 floors up in our office building. Of course, it's not a consistent connection under those conditions, but such occurrences testify to the ability of the iPhone and Watch to find each other and connect super fast over the weakest of signals.
Pairing with the Gear S3 is hardly as good. Samsung does warn users that they should keep the Samsung Gear S app open in the background at all times lest they want to lose sync between their phone and watch. If you happen to separate the two (leave the room with your phone inside) for a while, they might just choose to not re-connect to each other until you manually open the iPhone's Bluetooth menu in Settings and tap on the Gear S3. Sometimes, it's even more fiddly, requiring you to close and re-open the Gear S app.
The iPhone does like to cut off battery-draining connections when it's in standby and we've dealt with such behavior from iOS many a time. It's hardly a deal-breaker, but it definitely detracts from the Gear S3's premium smartwatch experience when it happens.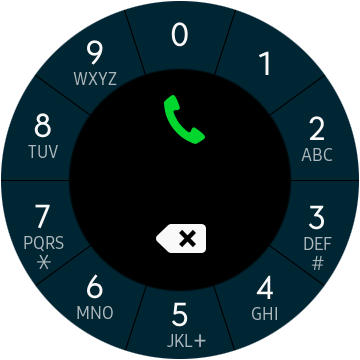 Both the Apple Watch and Gear S3 can connect to Wi-Fi on their own and should work for chats autonomously, without needing to go through your phone first. However, the Gear S3 has an LTE variant and can house a SIM card for its own cellular connectivity. Basically, you can go out for a jog with your watch only and still be fully connected to the world.
Conclusion
So, is it worth going for a Samsung Gear S smartwatch instead of an Apple Watch? We'd say it doesn't hurt too much. The Apple Watch has useful message reply features, has great implementations with the iPhone's app ecosystem, supports Apple Pay, and is a direct source for Apple Health, if that's the platform you are invested in.
The Samsung Gear S3 has its own Samsung Health app, which tracks pretty much the same stuff as the Apple one plus sleep, but doesn't let you do anything with the notifications besides view them, and only works with its own apps, separate from the iPhone's apps. Pairing is not as fluid and connectivity is sometimes an annoyance to restore. On the flip side, however, you get a 3-day (on average) battery life, which is quite something for a smartwatch!
Bottom line: if you want the full Apple experience and want your watch to work as an extension of the smartphone, the Apple Watch is the go-to choice. If you want a device that enables you to leave your iPhone behind when going for a workout and still retain full connection to the world, the Gear S3 offers that.