U.K. Court orders Apple to pay Samsung's legal fees
42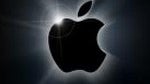 On Friday, we told you how Judge Robin Jacobs in the U.K. had said that
Apple showed a "lack of integrity"
when it posted a "
false and misleading
" statement on its website. Apple was forced to post that the
Samsung Galaxy Tab
did not infringe on Apple's design patents as a U.K. court found. Instead of following the court's directions, Apple simply posted about court rulings it had won outside the U.K. along with some flippant comments made by a U.K. judge about the Apple iPad being cool compared to the Samsung Galaxy Tab,
which wasn't "cool enough" to be confused with Apple's tablet
.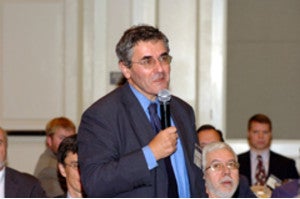 Judge Robin Jacobs is peeved at Apple
An exasperated Judge Jacobs was originally told by Apple that it would take
two weeks
to change the post on its website (could an innovative tech company like Apple really need two weeks to change a post on its site?). Considering that Apple failed to follow the court's directions when it came to publishing the original post, the judge has decided to order Apple to pay Samsung's U.K. legal costs related to this case on
an indemnity basis
as opposed to the standard basis. Simply, this means that instead of finding in Apple's favor on matters of questionable legal fees, the court will rule in favor of Samsung and require Apple to pay the bill in question.
Ordering that Apple pay Samsung's costs on an indemnity basis is a sign that the court
disapproves of Apple's conduct
in this case, especially as it was related to an order made by the court. Additionally, the court released its list of things it found false with Apple's first post (see below) and why it decided to force Apple to keep the new notice up until December 15th (check the sourcelink).
From reading excerpts from the court's ruling, it is obvious that the judge is upset and angry with Apple's behavior in this matter. Is this an isolated situation or is this another sign of the unraveling that seems to be taking place at Apple?
"22. Here what Apple added was false and misleading. I turn to analyse it. The first sentence reads:

However, in a case tried in Germany regarding the same patent, the court found that Samsung engaged in unfair competition by copying the iPad design.

That is false in the following ways:

(a) "Regarding the same patent." No patent of any kind has been involved in Germany or here, still less "the same patent."

(b) As regards the Community Registered Design, the German Courts held that neither the Galaxy 10.1 nor the 8.9 infringed it. As to the 7.7 there was for a short while a German provisional order holding that it infringed. Whether there was a jurisdiction to make that order is very doubtful for the reasons given in my earlier judgment but in any event the order had been (or should have been) discharged by the time the Contested Notice was published.

(c) There is a finding and injunction, limited to Germany alone, that the 10.1 and 8.9 infringe German unfair competition law. But the statement is likely to be read as of more general application.

23. The second sentence reads:

A U.S. jury also found Samsung guilty of infringing on Apple's design and utility patents, awarding over one billion U.S. dollars in damages to Apple Inc.

That is misleading by omission. For the US jury specifically rejected Apple's claim that the US design patent corresponding to the Community Design in issue here was infringed. The average reader would think that the UK decision was at odds with that in the US. Far from that being so, it was in accordance with it.

24. The third sentence reads:

So while the U.K. court did not find Samsung guilty of infringement, other courts have recognized that in the course of creating its Galaxy tablet, Samsung wilfully copied Apple's far more popular iPad.

This is calculated to produce huge confusion. The false innuendo is that the UK court came to a different conclusion about copying, which is not true for the UK court did not form any view about copying. There is a further false innuendo that the UK court's decision is at odds with decisions in other countries whereas that is simply not true.

25. The reality is that wherever Apple has sued on this registered design or its counterpart, it has ultimately failed. It may or may not have other intellectual property rights which are infringed. Indeed the same may be true the other way round for in some countries Samsung are suing Apple. But none of that has got anything to do with the registered design asserted by Apple in Europe. Apple's additions to the ordered notice clearly muddied the water and the message obviously intended to be conveyed by it."-U.K. Court
source:
Groklaw
,
TheVerge
via
Gizmodo