Judge: Apple showed a 'lack of integrity"
40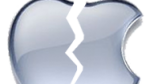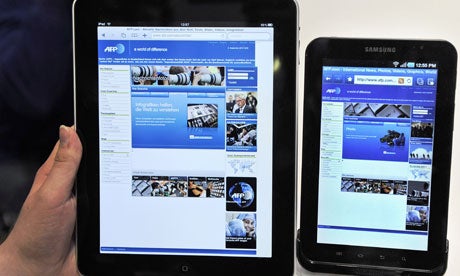 An Apple iPad and the Samsung Galaxy Tab
Remember the court-ordered statement that Apple was ordered by a U.K. court to post on its website? The order stemmed from a ruling made by a U.K. judge who said that the
Samsung Galaxy Tab
tablet
couldn't be confused with the Apple iPad
because it
wasn't "cool enough"
. As a result, the judge ruled against Apple, which had filed the suit alleging that the Samsung slate, and three other devices, had infringed on Apple's design patents.
An appeals court refused to overturn the ruling
and ordered Apple to publish an apology on its website and in newspapers, noting that the Samsung tablet was found
not to have infringed
on Apple's patents.
"What Apple added was false and misleading. There is a false innuendo that the UK court's decision is at odds with decisions in other countries whereas that is simply not true. I found that very disturbing: that it was beyond the technical abilities of Apple to make the minor changes required to its own website in less time beggared belief. In end we gave it 48 hours which in itself I consider generous. We said the time could be extended by an application supported by an affidavit from a senior executive explaining the reasons why more was needed. In the event no such application was made. I hope that the lack of integrity involved in this incident is entirely atypical of Apple."-Judge Robin Jacob
Instead of following the court ruling as to the content of the post, Apple put up parts of the judge's ruling that said the iPad "
was striking
," with a "
cool design
." Apple also noted that the judge said that Samsung GALAXY Tablets "...
do not have the same understated and extreme simplicity which is possessed by the Apple design. They are not as cool
."
Judge Robin Jacob was livid when he saw what Apple had done
and demanded a change in the wording of the 'apology'. After being given a 24 hour deadline,
Apple finally did post a 'boilerplate' apology
that was more in line with the judge's request.
Judge Jacob is still angry and on Friday, he said that Apple showed a "
lack of integrity
" when the company told the judge that it would take two weeks to change the original statement on its website. The judge added that Apple published "
false and misleading
" statements. During a November 1st hearing, Lord Justice Longmore told Apple, "
We are just amazed that you cannot put the right notice up at the same time as you take the other one down." Jacob added: "I don't believe the instructions you have been given. This is that Apple cannot put something on their own website?
"
source:
TheGuardian