Comic makes fun of Apple-Samsung's U.K. patent battles, judge's ruling on too cool iPad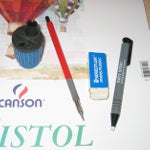 as cool
" as Apple's design for its tablet. The judge did rule that Apple had to put up a notice on its website and in U.K. papers acknowledging that
Samsung did not copy the Apple iPad
. The listing must stay up for the next 6 months.
Apple, feeling that such an ad would be humiliating (even if the judge did rule that the iPad was cooler than Samsung's tablet),
has filed for an appeal
although
the same judge will be presiding over it
. That probably doesn't give Apple too much faith that it's appeal will succeed. With all of the man-hours being used up by Apple and Samsung's top brass taking depositions, talking to lawyers and just simply worrying about the court battles, how do they have time to develop new products?
While the court battles are a serious matter for both companies, there still is some room for humor in the proceedings as you can see from this comic strip.
source:
AllThingsD