Apple wins an appellate court ruling, might force Samsung to nix UI features from its older phones
53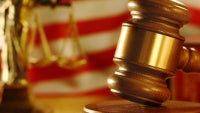 The Apple-Samsung courthouse saga is far from over. The two giants have been battling each other in court rooms for a long, long time, each scoring a few wins and losses in different courts across the globe, but in the grand scale of things, we can't pinpoint a definite winner or loser.

It seems that Apple has scored a new victory over its prominent rival. With a ruling of 2-1, the US appelate court has decided that Samsung has infringed on some of Apple's patents by equipping some of its older Galaxy smartphones and tablets with a certain set of features that have been patented and exclusively used on Apple's iPhones, causing sales-based harm. Provided that Samsung doesn't remove the features from its devices, it will be banned from selling them.
The appeals court says that Judge Lucy Koh, who found that Samsung should pay a substantial sum of money (roughly $120 million) in order to make it up to Apple for any harm it has caused, has made a mistake. The appelate courts believes Samsung should have not only compnsated Cupertino, but also removed said software features from its devices, as they have caused Apple "irreparable harm".
In particular, these are slide-to-unlock, autocorrect, and the quick links ones, which have bee found to infringe on U.S. Patent 5,946,647, 8,046,721, and 8,074,172. Some of the devices that are being affected by the court ruling are older devices like Samsung's 2011 flagship, the Galaxy S2, and its 2012's S Pen-boasting Galaxy Note 2 powerhouse. As these are some pretty dated devices, they are unlikely to affect the business of the South Korea-based smartphone maker in a negative way. However, the court's ruling is rather important as it effectively opens the gates for other manufacturers to seek their rights if a rival of theirs has infringed on a certain patent.
"It's an important precedent for Apple and any company that seeks to protect product differentiation,"
claimed Nick Rodelli, head of CFRA Legal Edge, a US forensic, accounting, and legal research firm. "
This broadens their moat here in the U.S. and makes it more difficult for new entrants to come into the U.S. market and rip off Apple's features."
Recommended Stories