Two Nokia Android smartphones show up in benchmark
17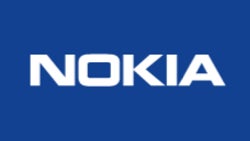 Nokia is definitely coming out with a few Android smartphones later this year, but today's Nokia has little in common with the company that ruled the mobile phone industry for years.
For starters, the devices that will be released this year, or the next, will be made by a third-party company. Nokia won't be manufacturing phones anymore and most likely it won't manage the way they are sold through retailers and authorized resellers.
That being said, Nokia fans probably know the company has at least two Android smartphones in the pipeline. However, there's a chance that Nokia will launch two more phones in late 2016 or early 2017,
as we reported last week
.
The good news is two of Nokia's unannounced smartphones might have already popped up at Geekbench, but before going any further, you should understand that these lists of specs can be easily fabricated, so the final product might look entirely different specs-wise.
So, it appears that the most advanced of the two devices is the Nokia 5320, which rocks a quad-core processor clocked at 2.27GHz and 2GB of RAM. While the frequency of the CPU matches that of a high-end chipset, the low amount of RAM is quite unusual.
Still, since this a prototype unit, it could very possibly be beefed up with more RAM in the coming months. Other than that, Nokia 5320 runs a very old Android 4.4.4 operating system.
The second Android smartphone leaked at Geekbench is the Nokia RM-1490. This one is listed with a single core AMD A8-5545M processor clocked at just 500MHz. It comes with a similar amount of RAM as the 5320 model, 2GB, and runs an even older Android 4.2.2 version.
Unfortunately, instead of shedding more light on the next Android smartphones wearing Nokia's branding, the new benchmark results make it more confusing to determine their actual specs. Hopefully, future leaks will be more accurate than what we got until now.
Recommended Stories