Tinder swipes left on the Google Play Store's payment platform
11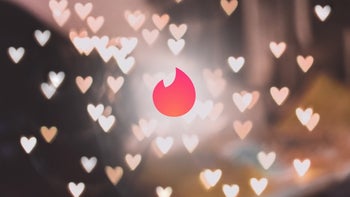 Dating app Tinder has a UI designed to allow users to make quick decisions on whom to meet. In fact, it has become part of pop culture. Swiping to the right on a profile indicates that you are interested in that person while swiping to the left means that you have no interest.
According to Bloomberg
, which cited research done by Macquarie analyst Ben Schachter, Tinder's parent company is swiping left on the Google Play Store's in-app subscription platform. Similar to music streamer Spotify's complaint against Apple, Tinder's parent company, the Match Group, objects to Google taking a 30% cut of in-app revenue generated in its app storefront.
Spotify took its complaint to the European Union's competition commission
which has opened an antitrust investigation against Apple
. But there is a huge difference between iOS and Android. Those using the former are essentially forced to use the App Store while Android users can easily sideload apps. That could be the difference between being called a monopoly or just an opportunist.
Apple responded by noting that the 30% cut that Spotify CEO Daniel Ek keeps mentioning actually drops to 15% after a year. As a result, Apple claims that a cut of 15% is being applied to only 680,000 Spotify members. These are subscribers who upgraded from the free tier to the premium tier of service between 2014-2016. After that time period, Spotify stopped allowing iOS users to upgrade through Apple's in-app payment system (iAP). Instead, payments for upgrades must be through Spotify's website.

Similarly, those using Tinder are being asked to enter their credit card information directly into Tinder's own payment platform. While Tinder is free, you are limited to 100 right swipes a day. With Tinder Plus and Tinder Gold, you get unlimited swipes and a few other perks as well. Tinder Gold also allows users to see who has swiped right on their profile. The latter costs $12 per month for a six-month subscription or $10 per month for a year's subscription. And Match Group has included an ingenious plan to keep subscribers wedded (see what we did there) to its own platform. After the first payment is made through Match Group, every subsequent payment will automatically take subscribers to the platform bypassing the Google Play Store's payment system.
Other companies, including Netflix, are looking to collect payments outside of Apple and Google's payment platforms

If all of this sounds familiar, and for reasons other than Spotify's complaints against Apple, it could be that what is happening with Tinder reminds you of what Epic Games did with Fortnite. One of the most popular video games ever,
Fortnite had to be sideloaded from Epic Games' own website
to be installed on Android devices. This was done to avoid the 30% cut of revenue that Google would have taken on in-app subscriptions.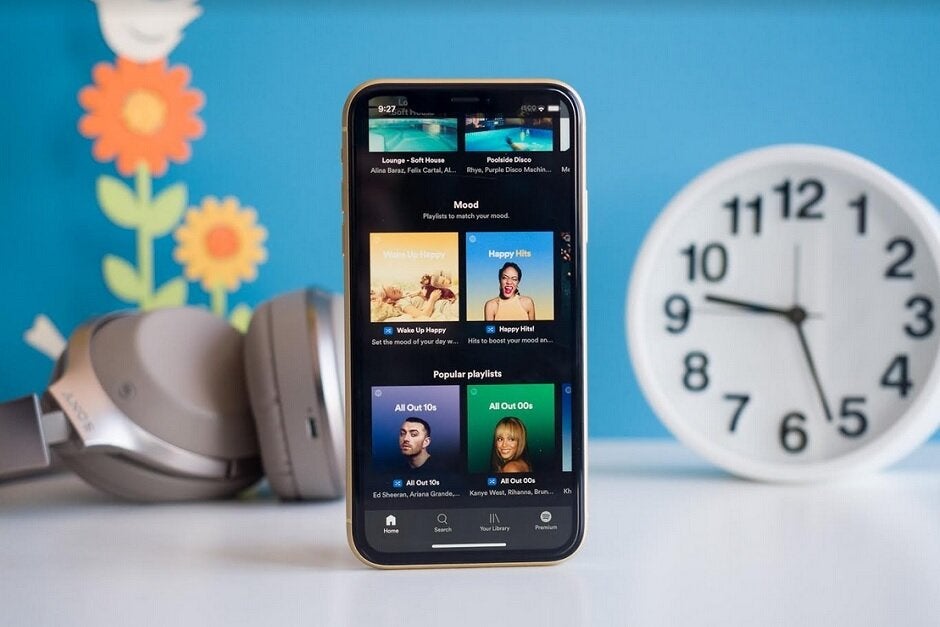 Spotify has complained about Apple's 30% cut of in-app revenue although the truth is somewhat different
More companies are looking to avoid both the App Store and Google Play Store in-app payment systems. Last December,
Netflix stopped allowing new and returning subscribers using iOS
to pay for their subscriptions using the App Store. And even Apple's own customers are concerned that the tech giant is forcing them to pay more for apps because of its 30% cut. In fact, a large number of iOS users are part of a class-action suit that claims Apple's role as a monopoly is forcing them to pay more for apps.
The U.S. Supreme Court ruled in May
that the suit can continue. Apple argued that it merely distributes apps sold to iOS users by third-party developers. That position helped it win a unanimous verdict from the United States Court of Appeals for the Ninth Circuit, in San Francisco. But the Supreme Court decided that Apple is actually more than just a distributor of apps and cited the contracts it signs with these developers as proof of that.
Both Google and Apple argue that they are providing a high-profile storefront for developers to sell their apps and that they aren't being unreasonable for asking them to make contributions to the eco-systems that allow their apps to thrive.