Apple faces a fine as large as $26.6 billion in antitrust probe
22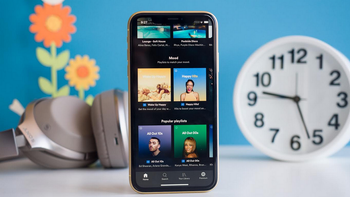 The Financial Times reports today that complaints made by music streamer Spotify against Apple will be investigated by the EU competition commission. The issue is the 30% cut of revenue that Apple charges apps in the App Store for using its payment system. Spotify calls this the "Apple Tax" and complains that it gives rival streamer Apple Music an unfair advantage.
The complaint was originally lodged in March
. While Apple takes 30% from Spotify and other music subscription services, it doesn't charge other apps like Uber.
If the EU rules in favor of Spotify, it can force Apple to change its business practices on the continent and fine Apple up to 10% of the company's global revenue. In Apple's case, the fine could total as much as $26.6 billion. Most likely, Apple and the EU competition committee will work out a settlement with the company promising to lower or end the so-called "Apple Tax."
Both Apple Music and Spotify have similar monthly subscription rates, with both charging $9.99 a month for an individual subscription, $14.99 a month for families with up to six members, and $4.99 a month for verified students. However, because of Apple's 30% cut, in the App Store Spotify charges $12.99 a month for individuals, $16.99 a month for families and $7.99 a month for verified students. Unlike Apple, Spotify does have a free tier of service that is ad-supported, although it doesn't allow users to download music or select individual songs.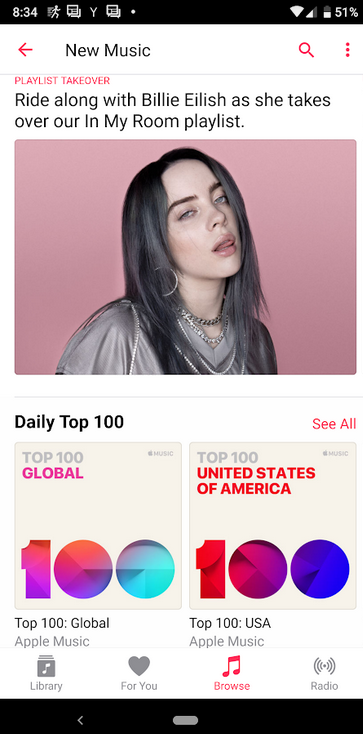 Apple Music has an unfair advantage due to the Apple Tax says Spotify
Just last week, Spotify announced that it grew the number of its paying Premium tier subscribers by 32% year-over-year during the first quarter.
The company now has 100 million paying subscribers
and 117 million who use the free ad-supported service. At last count, Apple Music had 56 million paying subscribers worldwide. However, in the states, it is Apple Music on top-barely. Just recently, the
Wall Street Journal
said that in the U.S., Apple Music has 28 million paying subscribers compared to 26 million for Spotify.
Other music streamers agree with Spotify but are afraid of challenging Apple

A lawyer at Clifford Chance that helped Spotify file its complaint, Thomas Vinje, said that there are other music streamers that agree with Spotify's position. However, Vinje says that these other companies are "too afraid to take on Apple." Back in March, Apple responded to the charges by pointing out that Spotify used the App Store to grow its business over the years without making any contributions to it in return.
"After using the App Store for years to dramatically grow their business, Spotify seeks to keep all the benefits of the App Store ecosystem — including the substantial revenue that they draw from the App Store's customers — without making any contributions to that marketplace. At the same time, they distribute the music you love while making ever-smaller contributions to the artists, musicians, and songwriters who create it — even going so far as to take these creators to court.
Spotify has every right to determine their own business model, but we feel an obligation to respond when Spotify wraps its financial motivations in misleading rhetoric about who we are, what we've built and what we do to support independent developers, musicians, songwriters and creators of all stripes."-Apple
Apple has been fined before by the EU's competition commission. In 2017, commissioner Margrethe Vestager ruled that Apple had to pay 13 billion Euros ($14.6 billion USD) in back taxes. The commission found that a tax deal Apple had with Ireland was actually considered to be illegal state-aid from the country.