Thursday´s News Bits
This article contains unofficial information.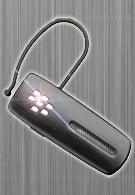 Similarly to most modern sets, it boasts noise cancellation technology and will allow users to listen to directions given by their phone GPS navigation. You can pre-order the gadget from ShopBlackBerry for $89.99. (source:
BlackBerry Sync
)
According to a survey by Strategy Analytics from July 2009, the average cell phone thickness is 14mm
, about 21% of all handsets have HSDPA support, while the median continuous talk time they provide has reached the healthy 5.7 hours. More details about the study are available via the source link.
UnwiredView
You can now shop in Starbucks with your iPhone.
The app called Starbucks Mobile Card is being tested at the moment and only usable in a few coffee houses in Seattle and Bay Area. Aside from ordering different products, you will be able to tell your friends where you are and have the list of drinks they would like to have when they arrive. Sounds quite interesting indeed... (source:
mocoNews
)
An application for the Nokia N97, called Facebook Birthday will notify you of upcoming birthdays, so you won´t forget to congratulate your on-line buddies
, if they have provided their birthday details on Facebook, of course. The app is coming to the British Ovi store really soon. (source:
Mobile Entertainment
)
China Mobile seems to have more than half a billion customers.
In other words, their customer base is 1.6 times the population of the US and about 38% of China´s
1.3
billion citizens. (source:
EngadgetMobile
)