This is the only major feature that the Galaxy Fold lacks
9
This article may contain personal views and opinion from the author.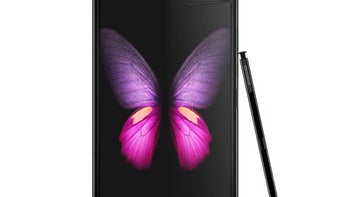 For all the bad rep the
Galaxy Fold
is currently getting due to some units exhibiting faults, we shouldn't be forgetting that this foldable gadget is still one of the most advanced and forward-thinking devices out and about right now. While it's merely a proof-of-concept that might not have been a 100% ready for release due to the issues that have already arisen, the Galaxy Fold clearly demonstrates the future path of development in the mobile space. As long as we, the users, request larger displays in pocketable formats, the industry will churn out foldable phones which meet that demand, and that's the natural flow of things.

The Galaxy Fold is a first-gen product, for sure, but definitely isn't a slouch in terms of overall features and performance. From a functionality standpoint, the Galaxy Fold is an evolutionary step between a phone and a tablet, combining the portability of the former and the overall experience that you'd normally find on the latter. In terms of hardware, you'll find only the best in the Galaxy Fold - the fastest chip, the fastest storage, and the same exemplar Super AMOLED display that now folds in half to save space. There are a few things missing, of course, namely a microSD card slot and a 3.5mm headphone jack hinting at the upcoming change of heart for Samsung.
I like to label myself "a Samsung connoisseur" as I've been pretty much exclusively using Samsung devices as of late. My main driver for a while was the Note 9, which I loved, and after an unsuccessful attempt to convert myself a
Galaxy S10e
user, I've fallen back to a Note 9 again. You might see where things are going, but the bottom-line is clear -- I enjoy using Samsung devices as much as the next man.
However, Fold is unappealing to me -- not because it's a first-gen product, not because of the alarming reports of grave malfunctions; heck, even the price tag isn't as off-putting as the lack of a feature I really enjoy.
That functionality is nothing but the Note series' own S Pen stylus, which would have made the Fold a that much more appealing device. Using the S Pen on such a large screen would have been a dream come true to devoted Note series aficionados who have come to love and cherish the whole new level of functionality this one unlocks. Jotting quick notes, creating live messages, smart select, and all the other unique S Pen features would have been just at home with the Fold.
There are a couple of reasons why the Fold didn't come with an S Pen. First, and foremost, Samsung's partner Wacom hasn't really developed a foldable digitizer to allow for the S Pen to work on a potential foldable phone. Even if Wacom had the technology, seeing how frail the Fold's screen is, the last thing it needs is yet another layer of sophistication thrown into the mix. And then again, keeping to the K.I.S.S. principle (Keep It Simple, Stupid) might have been an impossible task for Samsung. Seeing how fast technology is evolving, we probably wouldn't have to wait for long before Wacom comes up with a foldable digitizer for Samsung.
If we were to theorize and come up with believable theories about Samsung's future plans, then a foldable representative of the Note lineup has most certainly popped in everyone's minds. A device with such an enormous display and stylus support would be a great combination for that rare breed of consumers willing to shell out nearly $2,000 on a tech product.
Well, if Samsung ever comes up with a foldable phone that has an S Pen inside, color me interested.