The "substantial" Galaxy S IV rumors
51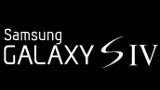 It seems it was just yesterday when Samsung introduced the
Galaxy S III
- a slim device with cutting-edge capabilities that instantly became the number 1 wish of every geek. It became one of our favorite Android smartphones as well - giving it a rating of 9.3 out of 10, we unequivocally showed that Samsung had created one of the best smartphones money can buy. But the technological progress never stops, especially if we're dealing with mobile technology these days (which we do). In just half a year, we've seen significant improvement in various areas like screen resolutions, chipset performance, power management techniques and so on and so forth.
With that in mind, we can't overlook the fact that we're starting to hear more and more rumors about the expected fourth generation of the Galaxy S series and the lovely goodies it'll reportedly sport. In fact, we've been getting
Galaxy S IV
-related info for quite a while now, but it wasn't until October that the rumors that reached us started to gain some substance. Of course, it'd still be an overstatement to say that we now know quite a bit about what is already one of the most-anticipated smartphones of 2013, but we can't deny it - some of the gossip sure does make some sense.
What you'll find below are the more "substantial" rumors about the Galaxy S IV that have surfaced until now, hand-picked by yours truly. Once you've read them all, you'll be as knowledgeable as one can be about the S IV this early, and you'll be able to prove it to your buddies that despite what they've seen in that perfectly authentic YouTube video,
the Galaxy S IV
will not have a hologram projector
.
(Newest ones are on top.)