Samsung to show a 5" Full HD Super AMOLED display at CES in January, might go in the Galaxy S IV
32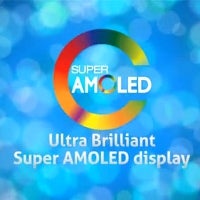 Not to be outdone by
LG
,
Sharp
,
Japan Display
,
CMI
and
others
in mobile display resolution, Samsung will in its turn demonstrate a 4.99" Full HD Super AMOLED display at CES 2013 in Las Vegas come January, sources say.
This rumor is reported exclusive by a Korean paper, claiming inside info from Samsung officials, and
we already heard a similar claim by another Korean publication
, but no size was mentioned then. What we can grasp from Google's translation, is that Samsung has been dedicating resources into the Full HD AMOLED, instead of mobile LCD arena, since it is the OLED-based displays that are its differentiating factor before the competition.
The official said the display is with 441ppi pixel density, which is pretty close to the perfect human vision. A combination of the current FMM production method, suitable for mass production, and the more advanced LITI technology, which is cheaper, but can't be scaled sufficiently, is supposedly being used to arrive at the 5-incher with 1920x1080 resolution.
Moreover, we were tipped back in September that
Samsung flaunted a 5.8" ClorOLED screen with 358ppi
, allegedly for the Note III, so next year might indeed shape up to be the year of Full HD mobile screens, be they LCD or AMOLED, for flagship phones across the board.