Samsung Galaxy S IV release date set for April 2013, may feature an "unbreakable" screen
99+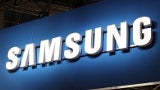 Yeah, that's what we want to see - more rumors and info about the
Galaxy S IV
! What's undoubtedly the most successful series of Android models will surely return next year for another record-breaking launch.
The thing is that this latest rumor suggests that Samsung will be looking to release the Galaxy S IV in April 2013 - a month earlier than the Galaxy S III, which was launched in May this year. The sources do not bother to explain why they think so, but on the other hand, they let us know that Samsung might have a secret weapon in the works for the GS IV. It seems that the so-called Project J (codename for the GS IV) may come with a new type of screen, which is being referred to as "unbreakable". We have absolutely no idea how this "breakthrough" unbreakable screen has been achieved, but if this really turns out to be true, then it will be one great selling point for the Galaxy S IV.
In addition, the sources confirm our expectations of a larger and higher-resolution screen, possibly one with pixel density of 441 ppi - a big upgrade compared to the
Galaxy S III
's 306 ppi. If the GS IV indeed has a 441 ppi screen, then it's safe to say that it will probably feature a 5" display with 1080p resolution - same as the recently launched
HTC DROID DNA
for Verizon Wireless.
With such an amazing screen, if Samsung has really managed to make it unbreakable, we have no other option but to get super-excited about this eventual April release of the Galaxy S IV!
source:
Reuters