Here is one more reason why Samsung won't unveil Galaxy S IV at CES
45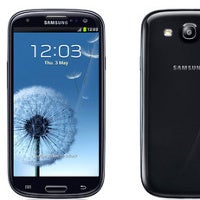 Samsung teased a big announcement for the upcoming Consumer Electronics Show in Las Vegas, and everyone was quick to take this as a hint for an upcoming unveiling of the next Galaxy S Android flagship. Truth is, Samsung denied this shortly after, but now there is one more reason to be even more certain about the no-show of the alleged SGS IV.
French publication Les Mobiles learned that no representatives of Samsung France's mobile division will travel to CES. The French conclude that if there are no official Samsung reps from their country, which is among the biggest in Europe, this means there will be no Galaxy S IV announcement.
We cannot say we're 100% convinced by the logic, but in reality we would expect representatives from all countries to gather for a massive launch like that of an expected Samsung Galaxy S IV.
It would also be a bit strange if Samsung announces its next Galaxy S in January, as it was just May of 2012 when the S III got officially announced. We would rather expect Samsung to bring the device closer to the April-May timeframe. What do you think?
source:
Les Mobiles