The rumor mill did well with Apple's announcements today
11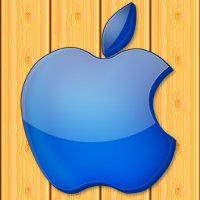 Apple today introduced the 4-inch
Apple iPhone SE
, the
9.7-inch Apple iPad Pro
, and some new bands and a lower entry price for the Apple Watch. Now that the yelling and screaming is over, how did the rumor mill do in forecasting what Apple had to announce? Back in December 2014,
there was talk that Apple would be producing a 4-inch handset
in 2015. But connected Apple analyst Ming- Chi Kuo made quite a call when he said in April 2015 that there would be no 4-incher coming out in 2015,
but one would be offered in 2016
. Another prescient call by the best Apple analyst in the business.
The hardest prediction to make about the 4-inch iPhone was its name. We heard
everything from the Apple iPhone 7c
to the Apple iPhone 5SE. Finally, the Apple iPhone SE was said to be the name of the new handset just as February was coming to a close. By January, we were able to pass along the specs of the phone and they were pretty much right on. We expected the A9 chipset, always-on Siri, and Live Photos. While most analysts were calling for an 8MP camera on back, it was Ming Chi-Kuo who correctly called for a 12MP snapper. And schematics that leaked last month turned out to be right on in terms of the new phone's resemblance to current iPhone models.

The specs of the new iPad were pretty much known early in the process. But the original assumption was that the slate would be called the Apple iPad Air 3, carrying similar specs and the same design as the Apple iPad Pro. That included an A9x chipset and support for the Apple Pencil and Smart Keyboard. Design-wise, the new slate looked just like a smaller iPad Pro. By late February, the buzz was that the new slate would be a 9.7-inch variant of the iPad Pro, which was right on target.

The rumor mill was split on the Apple Watch. Some expected a refreshed version of the timepiece to be announced, with FaceTime capabilities. Others were looking for new watch bands to be introduced. While new bands were revealed for Apple's intelligent timepiece making that prediction a winner, no one correctly predicted that Apple was going to cut its entry price by $50 for the device.

Overall, the rumor mill did well with the announcements made by Apple today. Watching a rumor take shape is fascinating, and you need to keep in mind how far back some of them go. As you might have noticed, the rumor mill has started turning its attention to the Apple iPhone 7. Keep checking in for the latest speculation on that device.