Analyst: Apple will not release a new 4-inch iPhone this year
14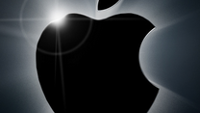 In a note to investors on Wednesday, Chi Kuo - one of the most respected Apple analysts on the globe - said that he doesn't expect Apple to release a new 4-inch iPhone this year. Instead of releasing a new small-screened iPhone in 2015, the analyst believes that Apple will continue offering the
iPhone 5s
at a lower price while discontinuing the
iPhone 5c
by the end of this year. As with all rumors, make sure to digest this information with the proverbial grain of salt.
If Kuo turns out to be accurate in his predictions, then Apple will offer the iPhone 5s for free with a two-year carrier agreement, much like the iPhone 5c is being offered right now. Speaking of the plastic-built iPhone 5c, the smartphone is expected to be discontinued by the end of 2015, probably starting this fall, when Apple is expected to launch
new 4.7-inch and 5.5-inch iPhones
. Looking into the future, Kuo believes that Apple will launch a new 4-inch iPhone in 2016, one that will come with Apple Pay capabilities. The iPhone 5s and the iPhone 5c currently lack the mobile payment feature, as neither of these smartphones comes with an NFC chip.
Previous rumors suggested that Apple will release a new
4-inch smartphone called the iPhone 6c
model this year. According to these rumors, the iPhone 6c will maintain the hardware specifications of the iPhone 5s, but all packaged inside a plastic build. With the 2015 Apple iPhone rumor season just getting started, be prepared to hear of more predictions, rumors, and leaks in the upcoming months.