The number of Samsung Galaxy Note 7 incidents in the US rises to 92
44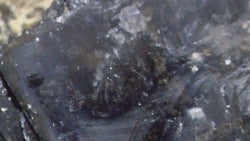 Aside from the new information regarding the availability of the Galaxy Note 7 replacement units in the United States, Samsung and CPSC (Consumer Products Safety Commission) confirmed the number of incidents in the country related to the flagship smartphone.
Apparently, Samsung has received 92 reports of the batteries overheating in the US, including
26 reports of burns
and 55 reports of property damage,
including fires in cars
and a garage.
If you don't remember, we reported
less than a week ago
that Samsung has received "over 70 reported cases of Note 7 batteries overheating in the US," but the information hasn't been officially confirmed by the South Korean company.
Well, it looks like the number has just increased to 92 in a matter of a few days, which proves that using the Galaxy Note 7 is a dangerous activity.
Obviously, Samsung and CPSC provide a solution to the issue, which is pretty simple to say the least: stop using and power down the recalled Galaxy Note 7, if it's been purchased before September 15.
According to Samsung, the
Galaxy Note 7 replacement units
will arrive in the US no later than September 21. They will be available at selected stores and carriers for everyone to take advantage of the exchange program Samsung announced earlier this month.
About 1 million Galaxy Note 7 units were recalled in the US, but not all customers who purchased one have devices to replace them with a new one since Samsung also allows them to switch to another Samsung smartphone or simply ask for a refund.
Keep in mind that if you're not sure whether or not your phone has been recalled, you can determine that verifying the IMEI number into the online registration site (www.samsung.com).