The best high-end dual SIM phones of 2015
27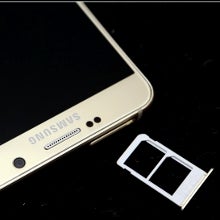 Most phone makers these days are either issuing dual SIM versions of their more popular handsets, or only producing dual SIM phones. The reason behind that proliferation of геар with two SIM card slots, is that if you want your handset to stand a chance in huge markets like China, for instance, you have to offer a dual SIM device. Since carrier subsidies are not as widespread there, people are often buying unlocked devices that can be used on multiple carriers, and are hopping on and off talk and data plans, depending on where they find the best offer.
Not only that, but having a decent dual SIM phone is a godsend for those who have company-issued numbers, as they can carry only one device with them at all times, instead of two. Some of today's dual SIM handsets offer both dual-active and dual-standby abilities, too, meaning that you can get a call from one line, while talking on the other, and put the first on hold, for instance.
Furthermore, if you have found a great cellular data plan, you can use one of the cards for browsing the Internet, yet keep your free minutes and texts on the other for the ultimate convenience. That is why we are rounding up some of the best premium dual SIM phones that were issued this year, to help you choose if you are in the market for one, and we will follow up quickly with the category we know you are also interested it - the value-for-money dual SIM-ers of this world.
If you don't mind handling a big-screen phone, need a dual SIM device, and budget isn't a constraint, Samsung really outdid itself with the Note 5 this year. It has the best screen-to-body ratio in the category, a thin and premium design, amazing (for a phone) camera, especially in low-light scenarios, long battery life, and ultrafast charging, including of the wireless kind.
All these are on top of the futureproof Exynos 7420 chipset, coupled with no less than 4 GB of RAM. We didn't even mention the S Pen stylus which now comes with an auto-eject mechanism, but it's there, and about the only downside of this phablet in its Duos variant is that the dual SIM tray isn't combined with a microSD slot, yet the phone does come with 32 GB/64 GB storage versions, which should be enough for most.
Love big-screeners, but don't have the dough for a Note 5? Well, another Samsung darling has you covered - the
Galaxy A8
duos sports a 5.7" AMOLED display and 16 MP camera, too, but the screen is with a 1080p resolution, and the camera lacks OIS. Nevertheless, we found it to be an excellent proposition for the money, sporting a very thin, premium build, and excellent battery life.
Those 5.7-inchers making your eyes roll? Soothe your sockets with the 5.2" Huawei P8, which has a slender metal build, 1080p display, and a 13 MP camera with RGBW sensor and optical image stabilization on the back. When we reviewed the P8, we got away impressed by the thin and premium chassis, good camera stills, and excellent call quality, too.
Another 5.2-incher here, but this one stands apart from the current pack not only with mighty specs like a QHD screen and 20 MP optically-stabilized PureView camera, but also with the fact that it is powered by the fresh-out-of-the-oven Windows 10 Mobile inside. If you have been waiting on the sidelines to give the new Windows the benefit of the doubt, now is your chance to snatch a fine Lumia device at long last. The app gap may eventually get to you, but in the meantime you will have fun with the light-agnostic PureView camera, fast charging, and the Continuum handoff feature between Windows 10 devices in the house.
Another premium phone from Samsung, the Galaxy S6 is available in a Duos variant, too, and is fit for those who want a premium dual SIM phone with manageable size. Needless to say, you will also get excellent photos from the 16 MP camera with OIS, especially in the hard-to-master low-light situations, but also record
pixel
density for the category, good battery life, and superfast charging.
If you are looking for a prime dual SIM gear, you can't dismiss the new Sony Xperia Z5, too, which features a 5.2" high-brightness display, a screeching Snapdragon 810 processor, 3 GB of RAM, and a 23 MP sensor with Sony's ultrafast Hybrid AF on the back. Despite the blazing (literally) Snapdragon 810, we got away from our review content with its excellent battery life, good pictures and video, as well as a fine call quality. What more can you ask from a phone? Well, a side-mounted finger scanner and waterproof chassis wouldn't hurt, and the Z5 has those, too.
Since you can't find an iPhone with two SIM slots, the next best thing is the HTC One A9 in its dual SIM reincarnation. We kid, but the Rose Gold version of the A9 indeed carries a resemblance with Apple's finest, yet the similarities end with the exterior.
The A9 is a thin and premium metal 5-incher with 1080p display, an optically-stabilized 13 MP camera, which we found to take pretty neat photos and videos, plus it has a microSD card slot for storage expansion, unlike the S6. The only ho-hum aspect about it is the middling battery life, which will likely make you reach for the charger at the end of the day, or the middle of the next at the latest, but, hey, that's another iPhone similarity right there.