T-Mobile wants a big break-up fee from Sprint in case deal is killed before closing
45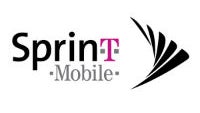 T-Mobile wants to protect itself with a fairly large break-up fee, in case a deal with Sprint is killed by regulators before it closes. The nation's fourth largest carrier needed this type of protection a couple of years ago when
AT&T pulled out of its $39 billion deal to buy it
. The refusal of the DOJ to
go along with that deal
is what forced AT&T to pull out. Thanks to a previously negotiated break-up fee,
T-Mobile received $3 billion in cash plus some additional spectrum,
which allowed it to expand its coverage in the U.S. market. Earlier this year, Sprint chairman Masayoshi Son balked at offering a high break-up fee, saying that neither SoftBank nor Sprint could afford to pay it.
Now, as Sprint and T-Mobile are said to be negotiating a merger, T-Mobile and its majority owner are seeking a large break-up fee from Sprint in case history repeats itself. Deutsche Telekom, which owns 67% of T-Mobile, is asking for a $1 billion break-up fee and wants promises that the T-Mobile brand and some of its management team would remain after a deal closes. To that end,
current speculation has T-Mobile CEO John Legere at the top of the list to run a merged Sprint-T-Mobile
.
Those familiar with the thinking of the carriers involved, say that they could decide to wait until an auction of spectrum is completed in 2015, or until a new administration takes over the following year, before trying to tie the knot.
Regulators like the FCC
and
the FTC
have both admitted to be against a deal between the nation's third and fourth largest mobile operators. Still, there are those close to Sprint and its parent company SoftBank, who expect a bid for T-Mobile to be announced as soon as next month.
Next week, the FCC will make a ruling on how much spectrum a carrier can hold. If the agency ruling means that Sprint has to count more of its holdings against a cap, it could limit the amount of spectrum the operator could obtain via a takeover. That could effectively kill any chance Sprint had to purchase T-Mobile.
There could be a wild card in the whole affair. On Thursday, we told you that
Dish Network CEO
Charles Ergen stated that he would be interested in purchasing T-Mobile if a bid from Sprint fails to close
.
source:
WSJ