T-Mobile says the U.S. market is not big enough for four major carriers
37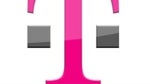 As of the second quarter, the U.S. had 321.7 million mobile subscribers and four major carriers. One of the four, T-Mobile, says that the market is too small to allow four large mobile operators to thrive. Meeting with shareholders, T-Mobile COO Jim Alling said that there could be consolidation in the future that reduces the number of major U.S. carriers
to three
. He says that such a move is possible now and is "likely in the long term". This almost took place last year when AT&T made a $39 billion bid for T-Mobile. Regulators balked at approving the deal and
AT&T eventually rescinded the offer
.
Two of the top four carriers in the states are currently involved in potential deals. Japan's Softbank is shelling out $20 billion for 70% of Sprint, a deal that gives the carrier a capital injection of $8 billion to use toward its LTE build out. Yesterday,
Sprint asked the FCC to sign off on the deal
. The other deal features Alling's own firm in a take-over of MetroPCS. The deal is one of migration, getting MetroPCS customers to migrate over to T-Mobile phones and its eventual 4G LTE pipeline.
"Is it possible that four major players could go down to three? I think that is possible, and likely in the longer term."-Jim Alling, COO, T-Mobile
Alling probably wouldn't make this comment unless he thought that T-Mobile would be a survivor. But right now, the smart money is betting that Softbank-Sprint will probably takeover T-Mobile down the road. Even
Sprint CEO Dan Hesse believes that this will happen
. And having three major carriers serving a large population is something that is actually being done already in China, the largest smartphone market in the world. There,
China Mobile
,
China Unicom
and
China Telecom
handle
more than 1 billion mobile subscribers
.
T-Mobile sees an opportunity despite the lack of LTE service at the moment. CEO John Legere says that an aggressive roll out of LTE might be able to help T-Mobile grab market share at the expense of AT&T and Sprint. The former has 103 LTE markets and
the latter just turned on its LTE signal in June
. Verizon has 440 LTE markets at present, to lead the way.
source:
Bloomberg
via
TMONews