China mobile subscribers hit 1 billion
7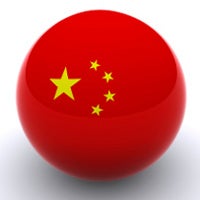 China is the biggest country in the world and with over 1 billion population, it shouldn't surprise you to hear that the country
mobile subscribers grew to over 1 billion
recently.
It's the first country in the world to have reached such impressive figures. China's Ministry of Industry and Information Technology reported that mobile subscribers in the country stood at 997 million in late February, and were expected to make the leap further to 1 billion soon. We're already in March and this should have happened.
China's adoption of mobile technology has skyrocketed in recent years. There were "only" 500 million subscribers in 2007, and now, nearly five years later that number has doubled to cover almost the entire population of the country.
While it's still behind in terms of smartphone connections, China is progressing rapidly. Nokia, Samsung and Huawei, though, still hold the top spots as smartphone makers there, followed by Apple.
Apple in particular, though, is increasing its presence there and has said many times that the world's most populous country will be a key area of focus. Apple's iPhone is now officially available on two Chinese carriers.