Sprint's Hesse: Sprint, T-Mobile merger is possible in the long run
20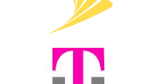 The
Softbank deal to buy 70% of Sprint
hasn't closed yet and already the two executives involved are talking about
making more deals
. Sprint's stockholders need to sign off on the deal as do U.S. regulators,
something that other carriers would like to block
. Sprint CEO Dan Hesse seen no problem considering the shareholders are getting a premium for the stock and regulators want stronger competitors in the industry. And if there is one thing that Sprint is getting, it's strong. Softbank CEO Masayoshi Son said he would make weekly calls and make monthly trips to America to make sure his $20.1 billion investment is working out. Son promises to use the same techniques that helped Softbank challenge Japan's top carriers after the company acquired the Japanese arm of Vodafone in 2006.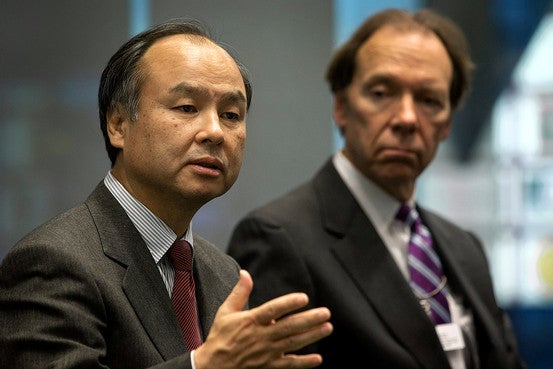 Softbank's Son (L) and Sprint's Hesse are still hungry to deal
As we said, both Son and Hesse are already talking about doing more deals. "
We shouldn't rule out any opportunity or alternative
," Son said, adding, "
I will be aggressive—that's all
." Meanwhile, Hesse is not ruling out the possibility of
Sprint making a play for T-Mobile
down the road. By then, T-Mobile will also include
MetroPCS which is merging with T-Mobile in a reverse merger
. The Sprint CEO shrugs off any chance of regulators trying to stop a deal between the nation's third largest (Sprint) and fourth largest carrier saying that such a deal would be great for consumers and provide a challenge to Verizon Wireless. Verizon, the nation's largest mobile operator,
just added 1.5 million new net contract customers in the third quarter
, its largest such gain in the last four years.
Thanks to the deal with Softbank and
it's purchase of Clearwire
, Sprint has gone from
having to holdout its hat for more spectrum or money
, to having few worries about finishing the build of its LTE network. And while Dan Hesse was recently still hearing it from angry shareholders about his
$15.5 billion gamble on the Apple iPhone
, he is now the one CEO that has the opportunity to
really change the face
of the U.S. mobile carrier industry. Softbank's Son is willing to give him anything he needs to put Sprint in the same conversation as Verizon and AT&T. The question is, will Dan Hesse be able to deliver?
source:
WSJ