Survey shows "strong interest" in a 5G iPhone, little interest in the 2019 models
6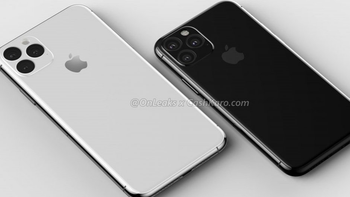 A number of manufacturers will be releasing 5G phones this year even though coverage is very limited. In the U.S. for example, AT&T's real mobile 5G service (not its 5G Evolution poser) is offered in 19 markets through the use of a Netgear Nighthawk 5G mobile hotspot. Verizon's 5G network is up and running in Chicago and Minneapolis with more cities poised to receive coverage later this year. Verizon subscribers can purchase the
Samsung Galaxy S10 5G
, or attach the 5G Moto Mod on the
Moto Z3
and
Moto Z4
handsets.
Sprint launched 5G in four markets last week
, which can be accessed using the LG V50 ThinQ 5G, Samsung Galaxy S10 5G, and the HTC 5G Hub. As we recently told you,
T-Mobile appears to be testing its mobile 5G service in Manhattan
and will soon take pre-orders on its version of the Galaxy S10 5G.
If you are looking forward to seeing Apple release a 5G iPhone this year, you're going to be in for a big disappointment. The company isn't expected to unveil a 5G version of its smartphone until Q3 of 2020. Apple was also late arriving at the 4G LTE party. The first handset to support 4G LTE was the
HTC ThunderBolt
, released in March 2011. The first iPhone with 4G LTE connectivity was the
iPhone 5
, which didn't launch until late September 2012. Additionally, Apple wasn't able to secure a supply of 5G modem chips
until it reached a settlement with Qualcomm
this past April that ended the pair's legal squabbling.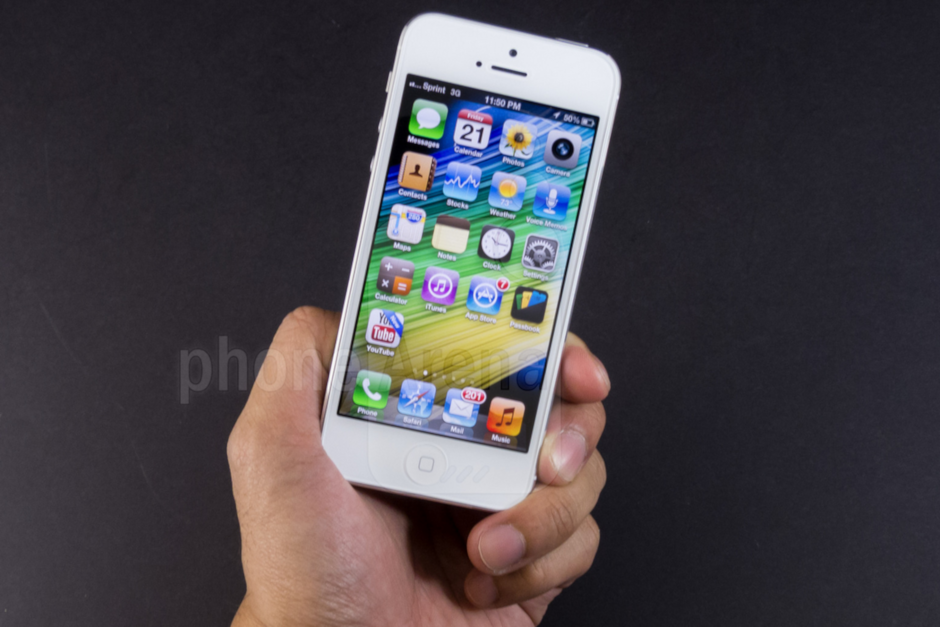 The Apple iPhone 5 was the first iPhone with 4G LTE connectivity
As reported by Seeking Alpha, U.S. securities firm Piper Jaffray took a survey of iPhone owners and passed along the results to clients in the form of a note. The brokerage house says that the survey revealed a "strong interest" in a 5G iPhone among Apple's customers. 18% of the respondents said that they would be willing to pay $1,200 to upgrade to an iPhone with 5G connectivity. Piper analyst Michael Olson said that figure is "a favorable early sign that 5G is viewed as a key feature." Olson believes that interest in a 5G iPhone will only grow from here on out.
Survey shows that iPhone owners are not eagerly anticipating the 2019 models

Before next year comes and brings a 5G iPhone, Apple will soon have to drum up support for the 2019 iPhones. The bad news is that Olson sees "muted interest" in this year's lineup. While the iPhone 11, iPhone 11 Max and iPhone 11R aren't expected to look much different than the
iPhone XS
,
iPhone XS Max
and
iPhone XR
respectively, there will be at least one big cosmetic change. The rear cameras on the 2019 iPhones (two on the iPhone 11R and three on the other two units) will be housed in a square module mounted in the upper left-hand corner on each model's rear panel. The new iPhones are expected to support reverse wireless charging, which will allow the new units to be used as a wireless charging pad to power up a pair of AirPods, an Apple Watch, and phones that support the feature. The upcoming iPhones will reportedly get a bump in battery capacity to cover the use of this new capability. All three models will be powered by the Apple A13 Bionic chipset and will sport an Intel modem chip.
While Piper Jaffray's Olson says that iPhone users aren't exactly eagerly anticipating the 2019 models, the analyst says that Apple's Services unit will continue to produce strong results. This is the company's second largest unit and its most profitable one. Under the Services umbrella, Apple has Apple Music, the App Store, Apple Pay, Apple News+, Apple TV+, the upcoming Apple Arcade, AppleCare and more. The division grossed $25 billion in 2016 and Apple is targeting revenue of $50 billion by next year.