Stories you shouldn't have missed this week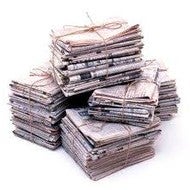 It is once again time to look back at the stories you shouldn't have missed this week. What we have this time are a handful of spicy rumors, but there are several official announcements too. For example, T-Mobile announced that it will go with all Value Plans next year and that it will finally carry the Apple iPhone.
Speaking of the iPhone, a bunch of photos, allegedly of the iPhone 5S, surfaced on the internet. They are probably fake, although taking a look at them won't hurt. Another rumored device we reported about was the HTC M7, which is supposedly going to be the company's flagship device early next year.
More information about these and other interesting stories is available at the links below.